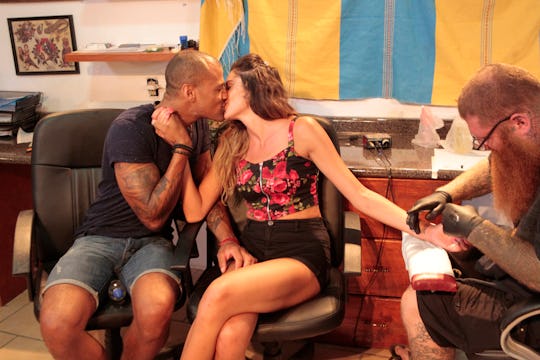 Rick Rowell/ABC
What Tattoos Does Grant Already Have On 'Bachelor In Paradise'? He Got Inked With Lace
On Monday's episode of Bachelor in Paradise, the four strongest couples got to leave Paradise to test out their relationship in the real world. One of the first things Grant and Lace did on their 12 hour date was to get matching "Grace" tattoos, because it is a portmanteau of their names. Lace was scared, but Grant is an old pro at this ink business. What tattoos did Grant already have on Bachelor in Paradise? you ask? "Grace" certainly isn't his first.
Grant's chiseled bod is all but covered in tattoos, suggesting that he knows just how permanent a part of his body this "Grace" tattoo was going to become. We all already knew that Grant was serious about Lace. Now we know he's matching tattoo forever on your skin serious. Of course, according to certain rumors, this isn't the first time Grant's gotten a relationship tattoo. Soon after joining the cast of The Bachelorette for JoJo's season, a twitter post went viral, alleging that Grant was in a relationship when he applied to be on the show, and that the roman numeral tattoo on his forearm is actually the flight number on which he met said girlfriend. Grant himself has denied the claims that he was still dating his ex when he applied to be on the show, but he didn't say anything about the tattoo.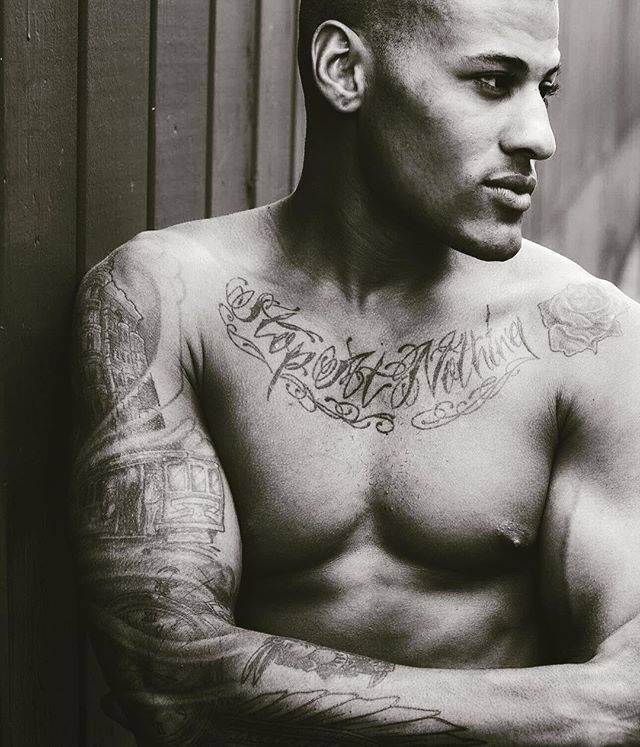 Grant's other tattoos include one of the Golden Gate bridge, which is no huge surprise for the California native. He also has a tattoo of wings on the same arm, as well as the phrase "Stop at nothing" emblazoned across his chest. Clearly, Grant is no stranger to getting inked.
While on their date, Grant said that he and Lace had joked about getting matching "Grace" tattoos, and when they passed the shop, it just seemed like fate. Fate or producer set-up, the two did indeed end up getting fresh tattoos to symbolize their love for each other and commitment to one another. Grant's roman numeral tattoo might very well be for his ex-girlfriend, but that doesn't mean that his love for Lace isn't real. And now that Lace has finally told him that she loves him too, perhaps these two are indeed the real deal. I ship it.