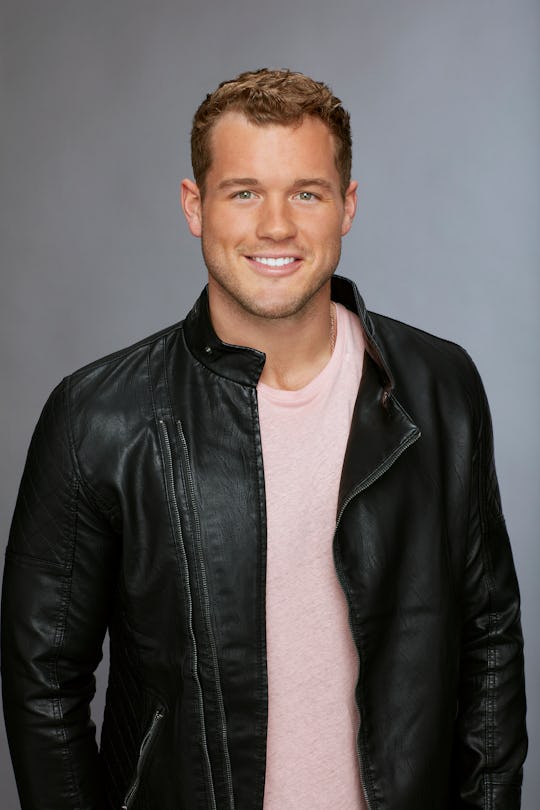 Craig Sjodin/ABC
Colton From 'The Bachelorette' Has Played For A Number Of NFL Teams
Becca Kufrin's season of The Bachelorette is well under way, and it looks like the love connections and subsequent drama is already brewing. Colton Underwood stood out from the very beginning, and since revealing his previous relationship with one of Becca's closest friends this week, he's been pushed into the spotlight even more. To add to that, he's been talking a lot about his charity work and his NFL career, so people are clearly wondering: what team did Colton play for?
Named after his hometown Indianapolis Colts, it looks like Colton was destined to play pro football. After playing in college for Illinois State University, Colton was signed as an undrafted free agent by the San Diego Chargers in May 2014. Soon after he was signed by the Philadelphia Eagles, but only for a short time before returning to the Chargers later that year as part of their practice squad. In December 2015, Colton joined the Oakland Raiders' practice squad, but was later released the following August of the following year. Because Colton remained mostly part of a practice squad for his entire pro football career, he never got the chance to actually play an official game.
Unfortunately, he sustained an injury while playing that ultimately put an end to his stint in the NFL, but it looks like his life in the public eye is far from over. After leaving the NFL, Colton started his own charity called the Colton Underwood Legacy Foundation. Inspired by his four-year-old cousin's struggle with cystic fibrosis, Colton dedicated himself to helping people affected by the disease. To date, the Legacy Foundation has raised over $100,000 to provide cystic fibrosis warriors with cutting edge medical equipment, access to treatments, and to support clinical research in efforts to find a cure.
And while his day job is full-time philanthropist, his newest gig on The Bachelorette has him in the spotlight more than ever before. He has been a frontrunner from the beginning, and it looks like he's in the process of winning over Becca's heart. In an interview with Entertainment Tonight, Becca mentioned how much of an impression Colton left on her:
"Colton, night one, I remember thinking how big of a heart he had. What really drew me to him that first night was the fact that he had started a nonprofit [for cystic fibrosis], and that's something near and dear to my heart because two of my cousins have it. So night one, I felt like we really connected over that. And he's easy on the eyes."
However, this week, Colton did put a little bit of a wrench in the relationship when he revealed to Becca that he briefly dated her good friend from The Bachelor, Tia Booth, before coming on the show. After telling her that the relationship only lasted a few days, and that it never led to any sparks, Becca responded:
"I'm not going to lie — I don't know how I feel about it. It makes me feel a little bit sick. I'm very attracted to you, I really like where our conversation was on night one and I feel like we had a lot in common, but it's a very tricky situation. It puts me in a very strange position. It's just a lot to take in right now."
So, if you're on Team Colton, I'm sure you are hoping his stint on The Bachelorette plays out better than his NFL career did. But, I have a feeling that even if he doesn't get that final rose, there may be a chance you'll see him on Bachelor In Paradise, or maybe even as the next Bachelor.