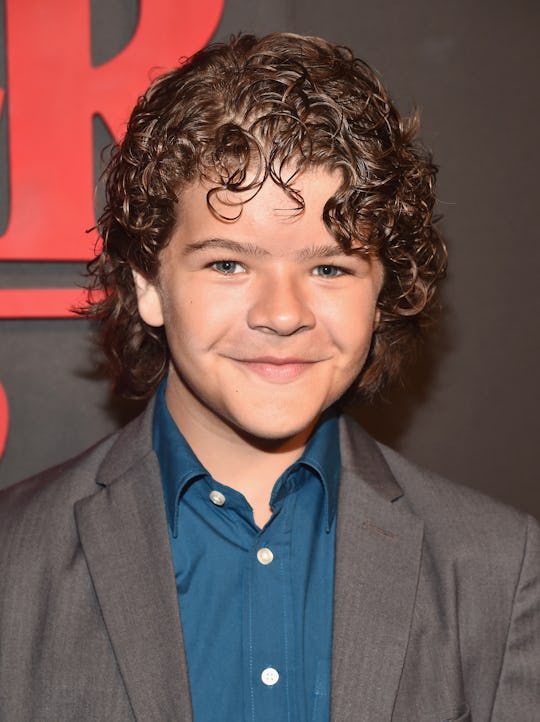 Alberto E. Rodriguez/Getty
The 'Stranger Things' Cast Is Red Carpet Ready
E! was really pushing La La Land, but I've seen Ryan Gosling and Emma Stone on tons of red carpets before, and if I'm honest, I was really just looking forward to seeing the Stranger Things kids, because they truly are the snazziest dressers around. What the Stranger Things cast wore to the 2017 Golden Globes pretty much just reinforced what we already knew. These kids are too adorable for words.
These days, the cast of Stranger Things is the most exciting thing about any red carpet, because they tend to completely take over and steal the show. Who cares about pretty gowns when you've got these dapper young men here to steal your heart? Finn Wolfhard, Gaten Matarazzo, Caleb McLaughlin, and Noah Schnapp are old pros at working the carpet these days, as was obvious from their clever deflection of the question, "Is there anything you can tell us about Season 2 that you haven't said yet?" McLaughlin stepped in to say a very breaking teaser: "I'm in it!" (Nicely played, my friend!) Not even Kris Jenner can pull one over on these kids.
It's also fun to see how they've all already established something of a personal style. Matarazzo's curls, McLaughlin's snazzy bow-tie, Schnapp's sedate yet daring white jacket, and Wolfhard's classic suit have all become emblematic of their personalities and their characters on the now-beloved show.
While talking to the inimitable Jenner, we learned a few things about the boys' celebrity crushes as well. It was hinted that Schnapp may have a thing for Jennifer Lawrence, because he is a human being just like the rest of us. Matarazzo, on the other hand, is just hoping Will Smith will be there. "I hope I get to see Will Smith. Is he gonna be here? Because he's awesome," he said. Indeed, he is awesome.
Sadly, Millie Bobby Brown, who plays Eleven on the show, was not with the group for this charming interview, but we'll be sure to see her when Season 2 of Stranger Things finally arrives at some point in 2017. According to E! News, her only wish for the season is for "something with Romeo Beckham," referring to the 14-year-old son of Victoria and David Beckham. The boys might be a little cagey about their celebrity crushes, but Bobby Brown is definitely not.
Season 2 cannot come fast enough, at which point we will finally get to learn exactly what happened to Eleven and what bigger adventures are coming up with the five best friends in the days to come. But obviously, they will look fantastic doing it and make us fall even more in love with them than we already are.