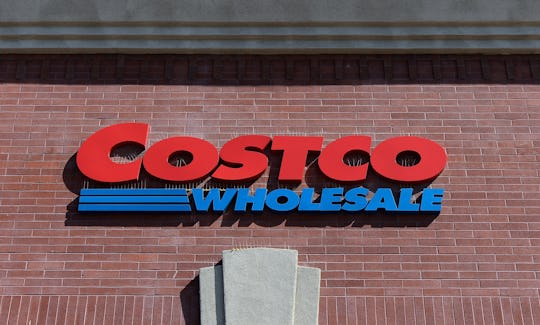 Kevork Djansezian/Getty Images News/Getty Images
Here's What Time You Should Get To Costco On Black Friday To Get The Best Deals
Getting to every store you want to shop at on Black Friday is like a Hunger Games style race against time. There are hundreds of retailers with sales, but only a few have the products you need, and getting there early is a must unless you're willing to risk dueling it out with other shoppers for that last iPhone X. Planning your day out and arriving at your most important stop early can mark the difference between a productive shopping day and a disappointing one, which is why I'm here to tell you what time Costco opens on Black Friday.
I'm guessing Costco will be on most moms' Black Friday lists; the wholesaler is already a favorite of spendthrifts everywhere, so any extra discount is more than appealing to a savvy shopper. Plus, a look at Costco's eight-page Black Friday ad-spread shows that a lot of their sales are focused on big-ticket tech items, like televisions and laptops, and who wouldn't want to save money on things like that this time of year? To make sure you get the products from Costco you want, it's best to plan to arrive when the store opens, especially since you don't want to end up fighting with someone you don't know about who grabbed the last set of Beats headphones. You can start planning your day, because I'm here to report that Costco will be opening at 9 a.m. on Black Friday.
All stores are scheduled to open Friday morning after being closed for the entirety of Thanksgiving, though hours may vary by location, so be sure to check the time your local Costco will be opening the day after turkey day. Although the physical stores will be closed Thursday, you can still shop Costco's online sales on Thanksgiving day, a lot of which are online exclusives and are therefore extra special. You can get everything from jeans to a treadmill to diamond earrings from the comfort of your own home thanks to the online options, so I'd definitely skim those deals in between servings of turkey. Plus, these sales will last through November 26, so even if you don't make it to Costco on Black Friday itself, you can still reap the savings benefits.
Costco's deals are pretty great across the board, but they do have a few items that you can get for cheaper elsewhere (kind of shocking, I know). Forbes created a detailed list of which Costco Black Friday deals you should avoid — spoiler alert, it's a lot of video game stuff — and they did the same for Best Buy, Kohls, Target, and Walmart. I was surprised by how detailed the list got in its product comparisons, and knowing which items you need to get from which stores can really help with the whole planning-out-your-day thing I was talking about (read: avoiding Hunger Games-esque stalemate in the tv aisle). So check out the Forbes list to make sure you're getting the most out of your holiday shopping, and if you haven't made online research part of your Black Friday strategy yet, now would be an ideal time to start.