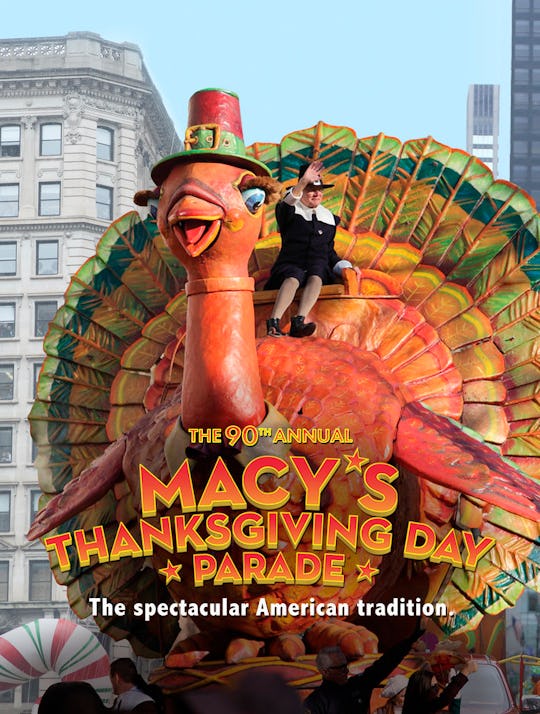 NBCUniversal
What Time Does Macy's Thanksgiving Day Parade Start? You Won't Want To Miss It
Thanksgiving is once again upon us and one thing many families have always been thankful for is the Macy's Thanksgiving Day Parade. From the amazing floats and star studded performances, to the anxious wait to see Santa Clause at the very end, it's a great way to spend some quality time with those you love. Filled with joy, laughter, and excitement, it's one of the biggest events of the year, which is why it's so important to know when the Macy's Thanksgiving Day Parade starts.
The parade will air on NBC on Thursday, Nov. 24 starting at 9 a.m. and going until noon in every time zone. If you miss it during that time, you can also see it again from 2 p.m. to 5 p.m. For those who live on the East Coast, the show will be airing completely live, but for those in later time zones, it'll be the recorded programming.
This year actually marks the 90th anniversary of the world famous parade, which means it'll be bigger and better than ever. Expect to see some new floats, such as the Girl Scouts' "Build a Better World" float, Krazy Glue's Crazy House, Balsam Hill's Christmas float, and King's Hawaiian's Hawaii float. There will also be the fan favorite balloons, like Spongebob Squarepants and Thomas the Tank Engine, as well as the return of the Charlie Brown balloon. (Good grief!)
According to CNN, Tony Bennett, Regina Spektor, De La Soul, Fitz & the Tantrums, Kelsea Ballerini, Sarah McLachlan, and Chloe x Halle are expected to perform. U.S. Olympic medalists Michelle Carter and Laurie Hernandez are also scheduled to appear as well, while cooking personality Sandra Lee will also be in attendance.
Those that want to go out and see the parade in person, though, should be aware there will be heightened security at the event this year due to the ongoing threats to our country, so the city is taking extra precautions. Anyone can go see the floats pass by, but to see the performances in front of Macy's you must have a ticket (or you could just stay in your warm home and watch from there).
But however you decide to watch the parade, this will definitely be a show you don't want to miss. It'll be a parade to remember — and offers a way to pass the time until the delicious turkey is served.