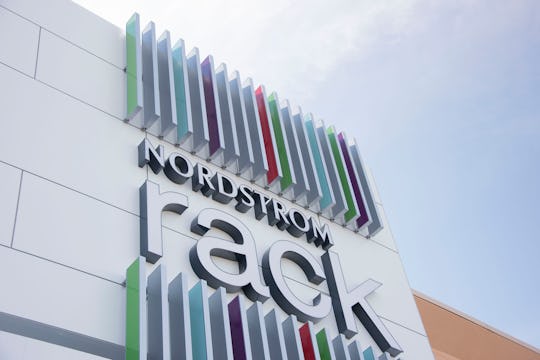 Eugene Gologursky/Getty Images Entertainment/Getty Images
Nordstrom Rack Isn't Opening Any Earlier Than Usual On Black Friday, So Chill
It's Thanksgiving week again, which means that families will be gathering tomorrow to enjoy a holiday meal. For some of us, equally important is the tradition of venturing out in the early morning on Black Friday to score unbeatable deals at your favorite stores. If you are fashion-forward, or have someone on your list who is, you're bound to wonder exactly what time Nordstrom Rack opens on Black Friday 2018, so you can plan your shopping adventures, accordingly.
As ABC news reports, 100s of retailers have decided to stay open on Thanksgiving, adding Thursday to their Black Friday sales. Nordstrom Rack stores have opted to continue to be closed on Thanksgiving day and give their staff a needed break to celebrate the holiday.
Not to worry, though, according to Nordstromrack.com, their stores will re-open their doors to savvy shoppers on Friday, Nov. 23, for their Annual Black Friday sale, which you are totally not going to want to miss. Their website notes, each of Nordstrom Rack's 240 stores across the United States sets its own schedule for Black Friday, with most opening relatively late compared to other retailers, which should give you time to check out other sales, or grab some coffee before your arrival.
If you are looking to score a bargain in person at your local Nordstrom Rack store, plan to be there at 8:00 a.m. or 9:00 a.m. local time. You can find your closest Nordstrom Rack location, their Black Friday hours, and more information about the best Black Friday deals in store and online at nordstromrack.com.
Any experienced Nordstrom Rack shopper can tell you that the best way to score a great deal in their stores is to search through their clearance racks, for everything on your list. You may have to sort through to find the right size or style, but it just might be worth your effort to get a great discount on brands like Nike, The North Face, and Dolce & Gabanna for men, women, and kids.
If you are hunting for a Black Friday bargain, you might have to face a crowds and even navigate a fight or two over a sale sweater or handbag. You will be happy to learn that clearance items will be an additional 30 percent off for Black Friday, for a total of 75 percent off retail prices, in stores and online. Which might make your Black Friday bargain hunt totally worth the extra effort.
If getting up early, and dealing with crowds on Black Friday is not your idea of a fun way to spend the day after Thanksgiving, or you'd much rather shop in your pajamas, not to worry. The Nordstrom Rack website has plenty of online deals, too, just in time for Cyber Monday.
Nordstrom Rack's website features seven days of online-only flash sales, and even count-down clocks for each set of sales, so you can plan your official first week of holiday shopping, accordingly. They actually started revealing daily deals on Monday, November 19, including women's sweater dresses for $19.97, Steve Madden boots for under $50, girls clothing from Kate Spade New York at 60 percent off of retail prices, and Dyson vacuums priced at up to 50 percent off. They will continue to reveal new items daily through Cyber Monday on Nov. 26, so be sure to set an alarm and check back for the best deals.
If that's not sweet enough, as Blackfriday.com reports, members of Nordstrom's free savings program — the Nordy Club — enjoy special savings, and other perks at Nordstrom Rack, too, including Black Friday. To sign up for even more savings, or score a Black Friday deal, be sure to check out their website at Nordstromrack.com.
Season 2 of Doula Diaries shares the stories of fearless doulas helping their clients take control of their births and make tough choices that feel right to them. Watch the first episode of the new season Monday, November 26th.