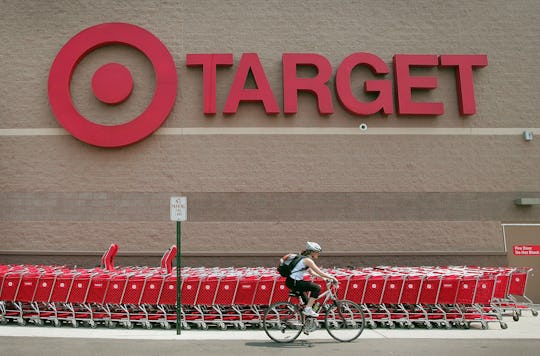 Scott Olson/Getty Images News/Getty Images
What Time Does Target Open On Black Friday 2016? You Won't Have To Wait Till Friday
If you're a veteran holiday shopper, then chances are Target is in your line of sight. The big box retailer typically presents some pretty great sales this time of year. So if you want to be front and center when the doors open the day after Thanksgiving, then you need to know what time does Target open on Black Friday 2016?
It's kind of a trick question. You won't even have to wait until Friday, because Target will open for sales at 6:00 p.m. Thursday, Nov. 24 according to the store's Black Friday advertisement. Furthermore, as noted in the Inquisitr, Target will be open all night into Black Friday itself. Basically, you can pull an all-nighter and get your holiday shopping wrapped up while most Black Friday shoppers are still in bed. Hours may vary by location, though, so it's a good idea to double-check with your local store before planning your shopping excursion.
What deals will keep shoppers going into the wee hours of the morning? Well, according to the Black Friday ad, you can score a 55" Samsung Curved Smart Ultra HD TV for $698 (marked down from $1,100). Plus, an Apple Watch Series 1 starts at $198 (savings of $72). But these big-ticket items aren't the only goods on sale. If you have kids on your holiday shopping list, then you may want to get some half-off Pokemon trading cards, or a Sky Viper M500 Nano Drone for $19 (marked down from $30). And for a next-level baby monitor, you can get a Motorola Digital Video Monitor for $130 (regular $300). Basically, the deals are worth a post-turkey trip to Target.
Also, if you want to score some Target deals, but cannot be bothered to venture out in the cold for any reason, then you're in luck. According to USA Today, all of Target's Black Friday deals will also be available online Thanksgiving Day, with free shipping to boot. You don't even have to wait until Cyber Monday to get your online shopping finished. So whether you're in the market for furniture, electronics, toys, or just about anything else, Target's Thanksgiving Day sale is the one to beat.