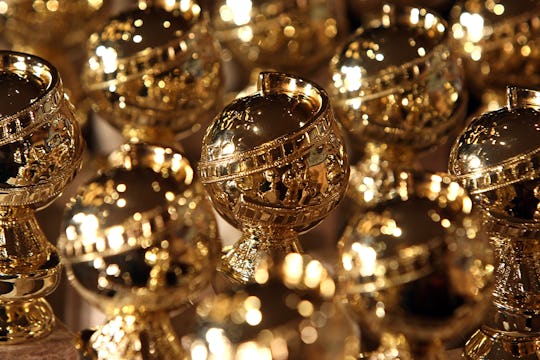 What Time Does The 2016 Golden Globes Start? That Depends On How Much Globes You Want To See
There are so many questions going into Sunday's Golden Globes ceremony. Who will host Ricky Gervais offend? Which movies will you have to add to your Netflix queue? And how can we — let alone the Hollywood Foreign Press Association — possibly choose between Amy Schumer and Jennifer Lawrence, both vying for the same award? But before you can really address those queries, you probably have a more basic question: Specifically, what time are the 2016 Golden Globes?
Well, that depends. Just how much of the Golden Globes do you want to watch? According to the Globes' official site, the ceremony itself starts at 8 p.m. ET on NBC, and will air live on the West Coast as well, at 5 p.m. PT. But there's plenty to see before the ceremony even begins. On NBC, viewers will be able to watch the red carpet starting at 7 p.m. ET and 4 p.m. PT.
Of course, those looking for more (ahem) colorful commentary can tune into E!'s Live From The Red Carpet, which comes complete with Ryan Seacrest, the polarizing Giuliana Rancic, and more. E!'s official red carpet coverage begins at 6 p.m. ET and 3 p.m. PT, but those looking to turn the Golden Globes into an all-day affair can tune in even earlier — E!'s Countdown To The Red Carpet begins at 4 p.m. ET and 1 p.m. PT. Because it's never too early to start your awards show drinking game. E!'s fashion correspondents predict what Lady Gaga will wear during her first Globes red carpet ever as a nominee? Drink!
Just make sure you pace yourselves — the Globes are already scheduled to run until 11 p.m. ET, and anyone who has ever watched a ceremony knows awards shows are not good with deadlines. Yep, it's going to be a long night.
Image: Frazer Harrison/Getty