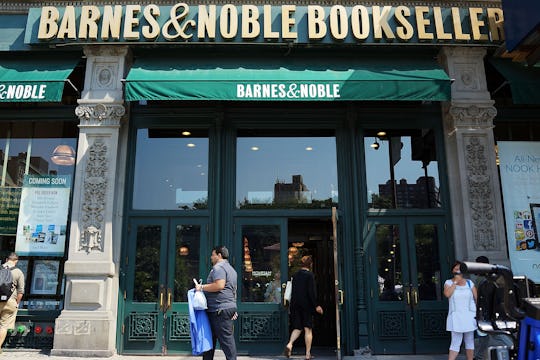 Spencer Platt/Getty Images News/Getty Images
Barne's & Noble's Black Friday Sale Is Here, & Guys, You'll Want To See This Nook Deal
OK, if you need me, I will just be living in this particular Black Friday sale. Book lover, bibliophile, whatever your title is for it, my dream when I was a child (so what if it still is?) was to be locked in a bookstore overnight — just me and all of the books, alone at last. So, as you might have gathered, knowing what to buy at Barnes & Noble Black Friday 2017 sale is kinda my jam. And something about it being in a bookstore makes it seem like the frantic energy that is tied to holiday shopping won't be quite the same (unless, of course, you run into me).
Anyway, here's a list that is sure to get you excited, and it includes everything from NOOK tablets to books signed by your favorite authors to toys and puzzles. Plus, it you can kick the whole day off with free coffee — yes, free. Online deals are available from November 23 to 26, and in-store sales will be available November 24 to 26.
As for me, I will be the frenzied looking shopper, sweating while balancing a stack of books and trying to wrangle a toddler into a line that I can only imagine will be the length of the bookstore because books, people. Have I made it clear that this is the place to be on Black Friday? Join me, won't you?