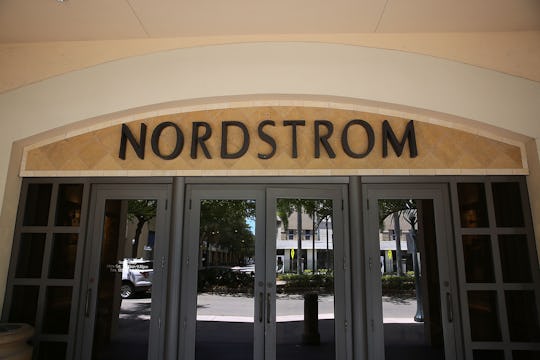 Joe Raedle/Getty Images News/Getty Images
Nordstrom's Black Friday Sale Will Include Deals On Nike, Kate Spade, Ugg, & So Much More
I'm not going to lie, I only just recently discovered the beauty that is Nordstrom. Why has it taken me almost thirty years to shop there? For whatever reason I was too intimated and just always assumed that their prices would be way out of my budget. But boy, was I wrong! I had know idea that Nordstrom always has some crazy sales throughout the year, and the next one coming up is right around the corner. If you're wondering what to get at Nordstrom's Black Friday 2017 sale, there is tons of awesome deals. Personally, I'm going to go straight to those Free People dresses I dream about.
Nordstrom's Black Friday sale will go live online Thursday, November 24th (you might want to kick your Thanksgiving guests out early) and in stores on Friday. Although this department store hasn't released any details on what will actually be marked down yet, Nordstrom's website does include a list of big name brands to look out for: Free People, Adidas, Nike, Topshop, Kate Spade New York, Ted Baker London, and more. It sounds like Nordstrom's Black Friday sale will be worth the wait, and one of the best ones yet.
Get ready, because we're anticipating you'll find some great deals for the whole family, including these favorites that are worth keeping an eye on in case the sale applies to them.