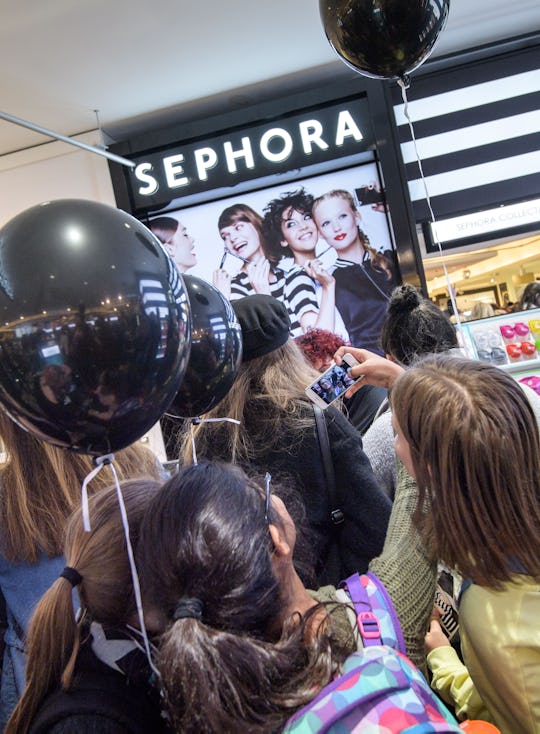 Thomas Lohnes/Getty Images Entertainment/Getty Images
What To Buy At Sephora's Cyber Monday 2017 Sale
For beauty addicts like me, there's only one store to watch this holiday sale season: Sephora. Chances are, that luxury lipstick or moisturizer you've been eyeing all year will finally go on sale, so you finally won't have to go to great lengths to justifying dropping the cash on it. With that in mind, the 2017 Sephora Cyber Monday sale has got to be one of the most exciting post-Thanksgiving sales to emerge all year.
As far as this year's Sephora Cyber Monday sale, the biggest surprise may be the size of it, because there are only 14 offerings. You could say it's a carefully curated collection of deals. But it looks like this small selection is sure to be beloved by any beauty junkie, because the exclusive deals feature some big names in beauty.
New, exclusive, and limited-edition products from top-selling brands are all featured in Sephora's Cyber Monday sale this year. It looks like this year Sephora is not offering any discounts on existing products, as most customers were probably hoping for. Instead, Sephora is focusing Cyber Monday offerings on online-only products that are all about the latest, most exclusive beauty launches from the industry's major players. Favorites like Urban Decay, NARS, Clinique, and Sunday Riley all have exclusive deals on hand with vaults, palettes, and other brand new launches.
And even without major price drops, chances are, you'll still find the perfect gift for all the beauty fiends on your list.