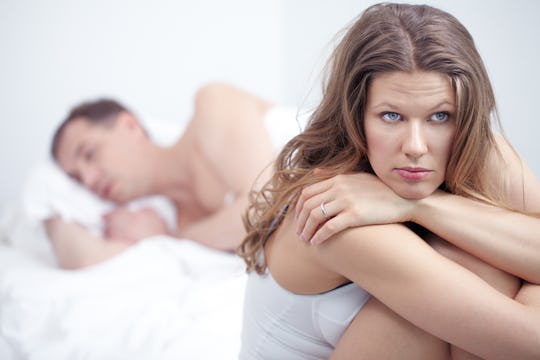 pressmaster/Fotolia
What To Do If Maintenance Sex Isn't Working So You Can Keep The Spark Alive
Whether you have differing libidos or schedules, plenty of couples want sex at different times. In these cases, it's common to use maintenance sex to keep whichever partner has a higher need at the moment happy. But you may be left wondering what to do if maintenance sex isn't working. Because going for it when you aren't totally in the mood is not for everyone.
Thankfully, there are many additional ways to spice up a relationship. These tips can help you both get back in the groove, and there's a variety of ideas for keeping things hot both in and out of the bedroom. By exploring new areas, taking time apart, and expanding your bedroom repertoire, you and your SO can keep things interesting.
Granted, no relationship can be perfectly fulfilling for both partners all of the time. For most everyone, it's a bit of give and take. But as long as you and your partner are willing to put in the effort, chances are you can find a way to reignite the passion and joy in your relationship. Sure, you may need to make some adjustments to your schedule or think outside the box, but in no time you're sure to find the sexy strategies that work for you both.