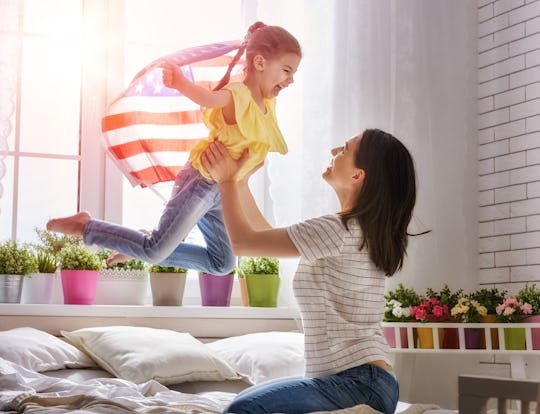 Konstantin Yuganov/Fotolia
What To Do On July 4th If It Rains, Because Plenty Of Patriotic Fun Can Happen Indoors
A typical July 4th is filled with cookouts, pool parties, and kicking your feet up in your favorite patio chair. But what if Mother Nature is feeling cranky and crashes your party with dark clouds and rainstorms? Do you call it quits? No. You celebrate your independence even when the sun doesn't shine, because there's still lots to do on July 4th if it rains. So grab your party people and head inside — you're 4th of July fun isn't going down without a fight.
It may not be the chill barbecue you dreamt up when you planned your long weekend, but just because the party has to come indoors doesn't mean the vibe will be killed. All you need is a little creativity and some outside-the-box ideas and you'll pull off the coolest cook-in your guest have ever attended. (A few red, white, and blue cocktails won't hurt either.) With the winning combination of party food, music, and games (and I believe I mentioned cocktails, too), your Independence Day house party will go down in celebration history.
Before you cancel your outside plans for July 4th, challenge yourself to take on some of these 11 ideas to make an indoor Independence Day more fun that a basket of sparklers.