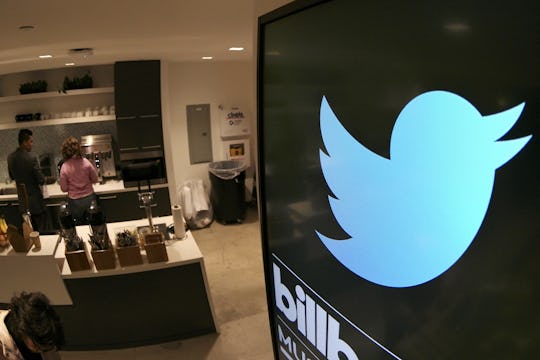 JONATHAN ALCORN/AFP/Getty Images
What To Do With Those Extra Twitter Characters, Because The Possibilities Are Limitless
This just in: The internet is about to get way better, because Twitter is reportedly relaxing the rules in its 140-character limit. So, what to do with those extra Twitter characters? There are many possibilities, of course, but let's all remember that with great character limits comes great responsibility. We've all been given a gift, and now the onus is on us to use these extra characters for the forces of good.
According to Bloomberg Technology, an unspecified source "familiar with the matter" has claimed that Twitter will soon stop counting photos and links as part of the 140-character limit. This is game-changing because every photo, video, or link — even after being automatically shortened by Twitter — currently counts as 23 characters. If that sounds overly generous, though, think again: According to Bloomberg, the company was previously considering raising its character limit to 10,000, but abandoned the plan since the small character limit is is pretty much what makes Twitter unique.
According to Bloomberg's source, we can expect this change to occur within the next two weeks. Which means that we have a mere two weeks to contemplate all the amazing things that can be done with our extra letters, numbers, and punctuation marks.
Still stuck on what to do with those precious 23 characters? Here are a few ideas.