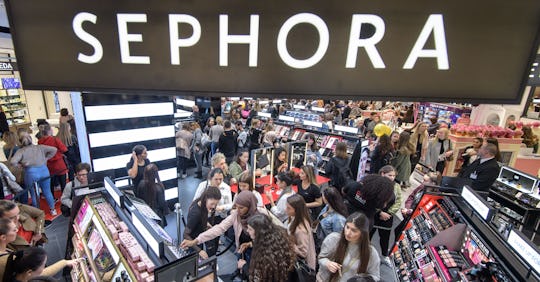 Thomas Lohnes/Getty Images Entertainment/Getty Images
Sephora's Year-End Sale Includes $7 Lip Palettes & Brush Sets for $30
The most wonderful time of the year is far from being over. Need proof? Sephora's giant year-end sale is hitting epic proportions, with a whopping 400 products currently marked down... and a lot of those products are marked down a lot. Even better, you can score an additional 20 percent off sale items if you use the code SALEONSALE at checkout until January 1. Happy New Year, indeed! The only problem (if you can even call it a problem) is that the options are almost overwhelming. So what are the best deals at Sephora's 2017 year-end sale?
Whether you're looking to stock up on skin care, makeup, hair treatments, nail colors, brushes or pretty much anything else you can think of, you're bound to find something amazing. And with so many holiday sets on sale, this is the perfect time to try new brands or experiment with trendy looks. You might just fall in love, and for a fraction of the price! (Like, a SMALL fraction.)
If you're the type who likes to sniff and sample in person before you buy, most of these items are available in stores, too (though you can't use that nifty online code for an extra 20% off). Either way, if you were lucky enough to score a few Sephora gift cards over the holidays, this is definitely the time to use them! Here are some of the most significantly reduced (and popular) items on sale at the moment. But don't delay, because they're going fast!