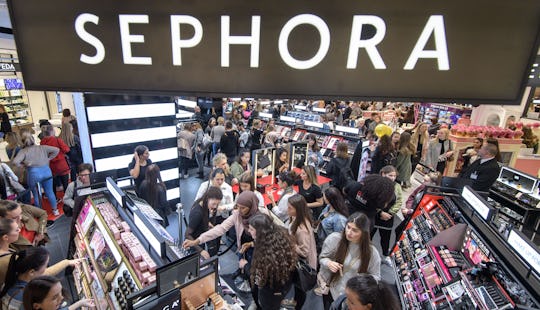 Thomas Lohnes/Getty Images Entertainment/Getty Images
Hop Over To Sephora President's Day Weekend For $3 Eye Shadows & $20 Brush Sets
George Washington, Thomas Jefferson, and Benjamin Franklin had freedom on the mind when they founded this great nation, but little did they know, that in the future, their citizens would celebrate them with great sales and frugal splendor. I know that when it comes to President's Day, all I can think about is stocking up on makeup and beauty supplies. If you're like me, you'll definitely be hitting up Sephora this weekend, so here's what you should know about Sephora's President's Day sale.
So it turns out that as of now, Sephora has not announced any specific President's Day sales, but they are offering a number of deals online, with select products on sale. If you want to stay in the loop on Sephora's sales, make sure to download their app, which will send you alerts on any special offers or discounts that they have running in store and online. So yea, if you consider yourself a makeup junkie, you definitely should have their app.
Even though Sephora isn't commemorating the presidents with a sale, they still have some pretty amazing steals to take advantage of. Here are just a few stellar deals you can find online at Sephora for now.