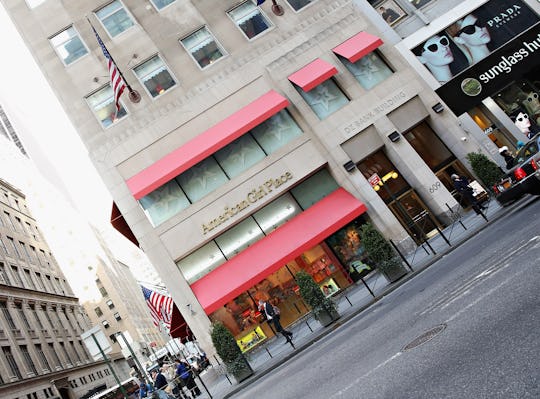 Cindy Ord/Getty Images Entertainment/Getty Images
The American Girl Post-Holiday Sale Includes 50% Off Some Doll Sets & Accessories
Holiday shopping might be fun, but it's the after holiday sales that have the best deals, especially on America's favorite dolls. Kids all over the world are obsessed with everything American Girl: the dolls, the clothes, the furniture, and the gear. I'm sure moms secretly get a little joy out of their kids' dolls too, because everything they make is just so darned cute. So if you've been waiting for your favorites to go on sale, here's what to get at the American Girl after-Christmas 2017 sale, because they have got a ton of great deals.
The thing that I love the most about American Girl accessories and clothes are the craftsmanship and quality, along with the realistic details. Some of the play sets are so real looking, you can't tell whether they are for a doll or for a kid, which is probably why American Girl stands out from the rest. Whether you want a historical favorite or a modern 2018 doll, every family is sure to find the perfect doll with accessories from American Girl.
Their post-holiday sale has lots of deals, some over 60 percent off their original prices. Here are some of the best deals while supplies last, so grab what you can, because with prices like these, they'll sell out fast.