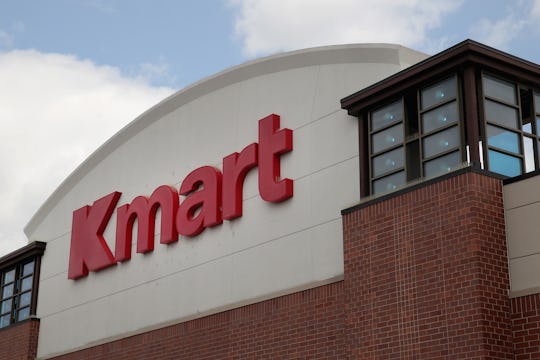 Scott Olson/Getty Images News/Getty Images
Here For It: Kmart's Holiday Sale Has BOGO 1/2 Off On Games & 'Star Wars' Bedding
Very few things in life can't be purchased at Kmart, usually for an astonishingly low price. While this retailer is well known for its year-round discounts, the store really kicks it up a notch during the holidays. Whether you're shopping for kids, spouses, relatives, friends, or checking off all four categories, buy-one-get-one deals abound to help you spread the love. Romper honed in on what to get at the Kmart holiday 2017 sale to help you check those names off your list.
Families today live in an age of plenty, but who has limitless time to shop, either in stores or online? A little guidance and a handy tip off here or there can go a long way towards the pursuit of the perfect gift. After all, you need something for Grandpa, Grandma, nieces, and nephews (that last one requested no socks), bosses, co-workers, and friendly mailmen. You might even want to get something for yourself: Kmart is running bluelight sales on high-priced items, from jewelry to appliances, straight through the holidays.
Oh, and that old college roommate who's completely obsessed with the Star Wars franchise? Boy, is this going to be a good year for her. May the discounts be with you. Always.