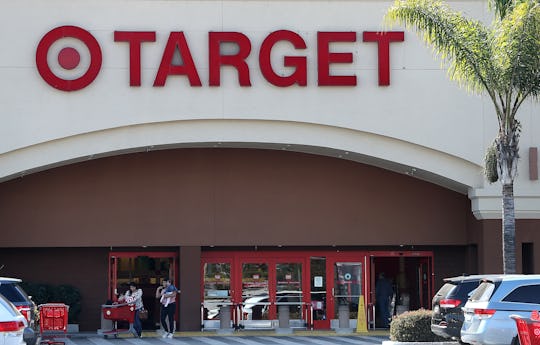 Justin Sullivan/Getty Images News/Getty Images
Um, Yes Please — The Target Holiday Sale Includes 20% Off LEGOs
There really is no comparable effect like that of Target. You walk into the store prepped to grab paper towels and diapers, and leave two hours later with a cart full of dollar section finds, five for $25 underwear, three sets of sheets, and I-don't-even-remember-what-I-bought. That's why when the infamous red and white bullseye also advertises a sale, it's hard to imagine that you'll leave with less than two carts full. Don't you worry — I've got the lowdown on what to get at the Target holiday 2017 sale.
Whether you are seeking last-minute gifts for a few people on your list or simply looking to score some deals, you're bound to find the perfect present — even if it's for yourself.
Of course, if you are shopping for me, then you know I am all about those Christmas Vacation Moose Mugs. Oh, and the Fujifilm Polaroid Camera, specifically in that gorgeous mint green color I featured below. The luggage is pretty cool, too. But, then again, this isn't about me, right? (Or is it? Hi, mom.)
Anyway, grab your pen and paper, and start making a list. These deals last through Dec. 24, but be sure to check your local stores for specific details.