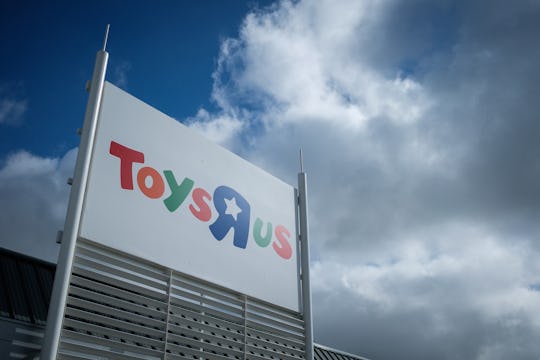 Leon Neal/Getty Images News/Getty Images
Toys "R" Us's Black Friday Sale Will Include $10 Disney Princess Dresses and $100 Off Playstations
For parents, Black Friday deals at Toys "R" Us are pretty much one of the most magical parts of the holiday season. You can tackle all of your holiday shopping at once and everything is a steal. Whether you're looking for big-ticket items, small toys, princess toys, baby essentials, and more, the deals seem never-ending. If you're ready to jump in the Black Friday chaos and get everything you need checked off your list, Toys "R" Us's 2017 Black Friday deals are ones you want to take advantage of this holiday season.
You can turn up the fun this November (and beyond) with the top-rated holiday toys, game systems, creative items, and more for babies, toddlers, and kids alike. Even for the kids at heart. And the best part is that you don't have to wait until the most popular shopping day of the year to do it. Turns out that Toys "R" Us is opening their doors for Black Friday on Nov. 23 at 5:00 p.m. on Thanksgiving Day. They even stay open straight through Black Friday until 11:00 p.m. — yes, that is 30 straight hours — so you can choose whether you want to show up as the doors open, at 3:00 a.m. if you're a night owl, or Friday morning if you are a morning person. Don't forget to double check your local store times to make sure they don't vary, however.
You can also keep in mind that Toys "R" Us isn't just all about toys. You can find gifts for your entire family, like books, games, watches, tablets, baby necessities, gaming accessories, and more. Who knows, you could even find something for the kid in you too! So as you prepare for the holidays, take note of some of the best deals for the family with this noteworthy list of Black Friday steals this year.