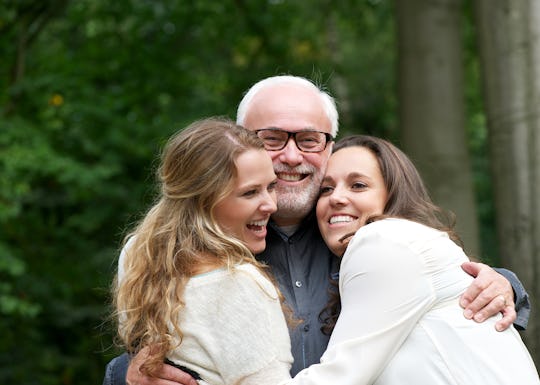 mimagephotos/Fotolia
If You Need Inspiration, Here's What To Write In A Father's Day Card From A Daughter
Expressing sentiment has not always been my forte. To be honest, for a long time I was crippled with the idea of letting my loved ones know how I felt. It wasn't until I became a mother myself that I realized how much holding back was not only hurting them, but hurting me. I've worked diligently since then trying to open up and show those I love how much I care. It's often something small, like a text or an email, but I do love a card. However, knowing what to write in a Father's Day card from a daughter can be tricky.
Whether you're writing to your own father figure, or from your daughter to her daddy, getting the right feeling in the message is paramount. Personally, my father is a pretty funny guy, who tends to love a good joke — bawdy or otherwise — so I lean towards something more humorous. My husband, on the other hand, is a police officer and pretty stoic as dudes go, but our kids have him tied up in knots, so my little girl will probably go with something sweet about how he always protects her and gives the best snuggles.
Whether it's something funny, light-hearted, sentimental, or full on daddy's little girl, I can help you find the words.