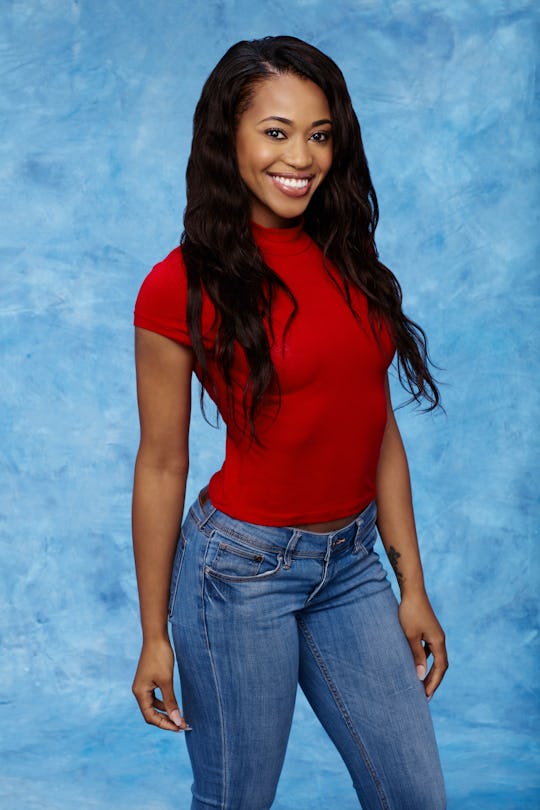 What War Did 'The Bachelor's Jubilee Fight In? She Joined The Army When She Was Just 18
The 20th season of the reality dating television series, The Bachelor, aired Monday night, introducing the masses to the 28 women that will be fighting for past The Bachelorette cast off, Ben Higgins. Along with the now infamous question, "What exactly is a chicken enthusiast?" some viewers may have unanswered questions about some of the ladies on the show. For example, Jubilee Sharpe, a 24-year-old war veteran, joined the Army when she was just 18. What war did Jubilee Sharpe fight in?
Sharpe is from Fort Lauderdale, Florida and was an active duty member of the Army for 4 and a half years. Sharpe is now a part-time model, redefining what it means to have beauty and brawn, according to Entertainment Online. More importantly, Sharpe is bringing an (albeit small) amount of diversity to the show, which it has severely lacked in its past 19 seasons.
The Bachelor producers work tirelessly to keep a tight lid on, well, almost every aspect of the show before it airs, so while it is public knowledge that Sharpe is a war veteran, no one has specifically stated which war she was deployed to and served in. If she is 24 now and joined when she was 18 years old, that would mean Sharpe joined the Army in or around 2009 or 2010, which means she could have been deployed to Iraq or Afghanistan as part of Operation Enduring Freedom, the official name of the U.S. war on global terrorism, which, in part, led to the U.S. invasion of Afghanistan. The operation started in October 2001 in response to the Sept. 11, 2001, terrorist attacks.
And, after scrolling through Sharpe's Twitter, it does seem that she was deployed to Afghanistan during U.S. involvement in the Middle East.
Sharpe's Instagram — a mixture of fashion-forward poses and silly selfies with fellow Army members — also highlights her graduation from cardiovascular sonography school. So not only has she served our country, she is super smart because, yes, I had to look up what cardiovascular sonography even means.
One thing is for sure, I'll be rooting for Sharpe every week. It's about time a woman of color, a war veteran, and an all-around bad ass made her mark on the predominantly white reality dating show.
Images: Craig Sjodin/ABC/Getty Images; jubilee1991/Instagram (4)