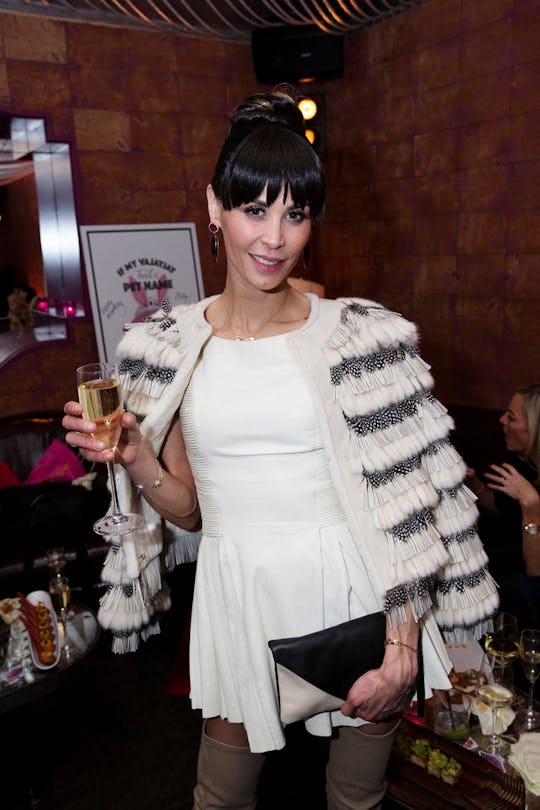 Heidi Gutman/Bravo
What Was Jules Wainstein's Job Before 'Real Housewives'? She Has A Colorful Resume
On the Real Housewives of New York, when newcomer Jules Wainstein was asked pointedly by the always direct and rarely tactful Bethenny Frankel, "Do you work?" she responded serenely, "I'm a full-time mom." But she wasn't always a mother, and she wasn't always a Housewife. So what was Jules Wainstein's job before Real Housewives of New York? She's had a very successful career.
Like her fellow New York Housewives Ramona Singer and Dorinda Medley, Jules started her career in fashion. According to her Bravo bio, Jules was inspired by her father's fashion career. She and Ramona also share an alma mater, the Fashion Institute of Technology. She secured her first job as an assistant buyer and designer at a boutique fashion company in Soho. While the job of an assistant buyer may sound glamorous, the reality is that the assistant buyer does a lot of the merchandising grunt work for her superiors. She may have been tasked with doing the behind-the-scenes administrative duties, analyzing sales trends, and helping to conceive marketing strategies and pricing. Basically, the assistant buyer is there to assist the buyer (who has the far more glamorous job of jetting off to fashion shows and analyzing fashion trends), and acts as the middle person between the buyer and the retail floor. It's a tough job, but it's probably safe to say it helped shape Jules as the fashion maven she is today.
After working as a buyer, Jules landed a gig as an event planner for the Women's International Zionist Organization, a non-profit that works to provide social service programs and educational facilities for children, women, and the elderly in Israel. This job is a far cry from beginning as a fashion grunt-worker, but understanding how dearly Jules holds her Jewish heritage, it makes a lot of sense for her to try to give back in this way. The social aspect of the event planning job most likely also helped pave the way for her entry into the Manhattan socialite scene. I think it's fair to say that Jules has paid some professional dues!
Jules left the job when she married Michael Wainstein and had children. Though she considers her primary occupation to be full-time mom (and now television personality), she has also recently started her own company, Modern Alkeme, a health beverage based on an ancient Japanese recipe that is supposed to help detoxify the body.
But whatever title Jules gives herself these days, it's clear she's no slouch. She's a busy lady, and it's totally admirable.