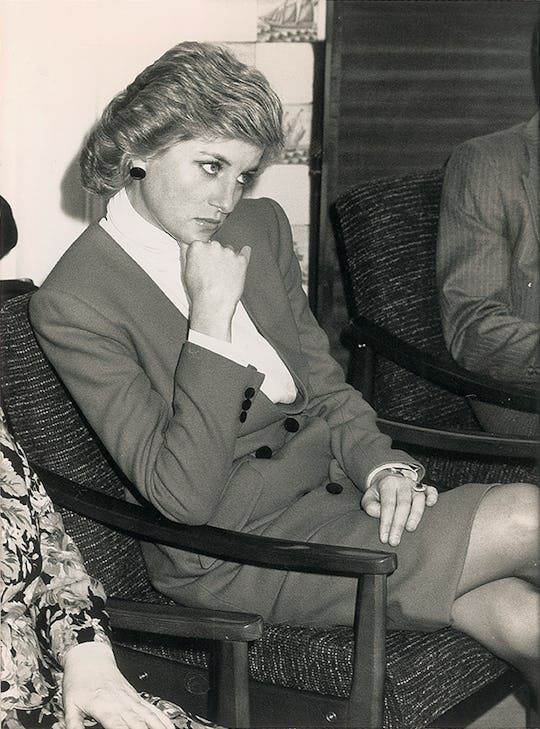 Handout/Getty Images Entertainment/Getty Images
Princess Diana's Net Worth May Surprise You
Before Princess Diana married into the royal family, she was already born into a notable one. Her family, the Spencers, are British nobility and have royal ancestry. Thus, it's not surprising that Diana was very wealthy at the time of her death. So what was Princess Diana's net worth? She was worth millions.
According to The Richest, the Princess of Wales net worth was $55 million. Besides her family money, after marrying into the royal family and then her divorce from the Prince of Wales, Charles, her wealth soared. Reportedly, Princess Di received Charles' entire personal fortune in their divorce and he gave her his entire investment portfolio as well. In total, she reportedly received a lump sum of £17.5 million, which is about $22.8 million. She was also given an allowance for her private office.
After Diana's passing, her estate was split equally and put into trusts for her sons, Princes William and Harry, until the reached the age of 25. Diana's mother, Frances Ruth Shand Kydd, and her sister, Lady Elizabeth Sarah Lavinia McCorquodale, acted as co-executors and co-trustees of the estate. However, Diana's mother and sister obtained a secret variation order from the High Court of Justice to change the distribution of the estate in December 1997, only a few months after Diana's death.
The estate was then split multiple ways. Princess Diana's butler, Paul Burrell, received £50,000, certain personal effects were left to Diana's 17 godchildren, and a discretionary fund was made for Prince William, Prince Harry, and their respective future descendants and spouses, as well as charities chosen by the co-trustees. Additionally, the Residuary Estate — or the portion of the will that wasn't specifically delegated to anyone — was split equally amongst Diana's sons and was held in trust until they turned 30. It is unclear why exactly Princess Diana's will was changed, but the changes seemed to have been agreed upon by every one involved.
Some of Diana's other treasures were showcased in a museum at the Althorp Estate, the Spencer family's home. The exhibit was run by Charles Spencer, Diana's younger brother, but he shut it down in August 2014 and gave its contents to Princes William and Harry. By then, Prince Harry, the youngest of Diana's sons, had turned 30. Lord Spencer claims that he was meant to hold on to Diana's things until her sons turned 30, which seems to correlate with everything else that was stated in the will.