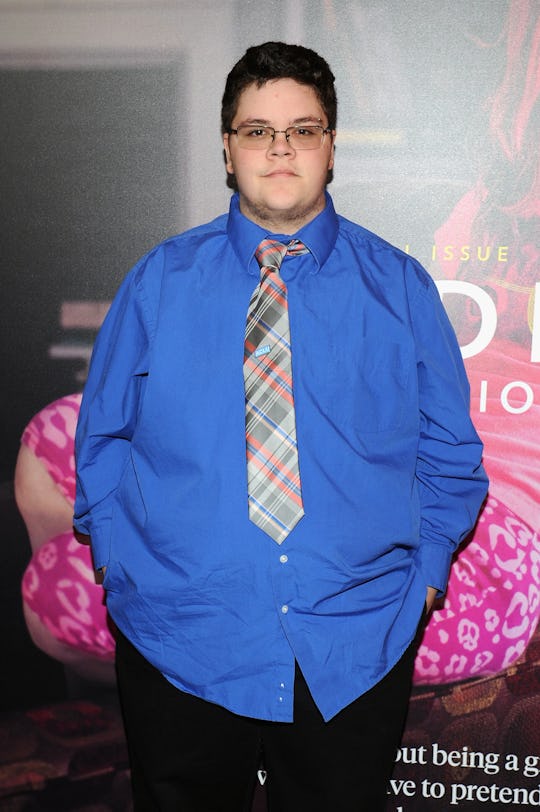 Brad Barket/Getty Images Entertainment/Getty Images
What Did The Lower Court Decide On Gavin Grimm?
With all the talk of bathroom bills, many tend to forget that there are actual people who will be affected by these laws. One of the faces at the forefront of this issue is Gavin Grimm, a 17-year-old transgender young man in Virginia who was assigned female at birth. Grimm became a known figure in the fight for transgender rights when he filed a federal civil rights lawsuit against his high school for not allowing him to use the boy's bathroom. The case was supposed to be heard by the Supreme Court but has recently taken a blow. So what was the lower court's decision in Gavin Grimm's case, and why won't it be taken to the Supreme Court?
Last year in April, a federal appeals court ruled in Grimm's favor. The court ruled that Grimm could sue his school board for discrimination because he was banned from using the boys' bathroom, The Washington Post reported.
But on Monday, the Supreme Court announced that because President Donald Trump recently rescinded former President Barack Obama's guidelines protecting transgender students' bathroom rights, the case should be sent back to lower court to be reconsidered under the new administration's guidelines.
The Supreme Court hearing was supposed to take place this month, The New York Times reported. The Washington Post reported that both the Gloucester County school board and Grimm's attorneys had hoped the case would proceed.
Slate writer Mark Joseph Stern argued that the case being sent back to lower court is a sign Grimm did not have enough votes to win the Supreme Court case. The Trump Administration has stated the bathroom rights of transgender students is an issue that should be solved at a local level. That's despite Title IX — which is a federal law that requires schools, from elementary schools to universities, not to discriminate against any students or staff on the basis of sex. The Obama Administration's directive said that Title IX included protection from discrimination on the basis of gender as well.
Sarah Warbelow, Legal Director of the The Human Rights Campaign, emphasized that transgender students have Title IX rights in a statement, according to the HRC website.
But while this plays out in our courts, we are deeply concerned about the consequences this could have for transgender students, who may not be aware of their rights or be subject to increased discrimination by others who feel emboldened by the Trump Administration's recent actions.
Mara Keisling, Executive Director of the National Center for Transgender Equality, spoke out against the decision in a statement, according to Trans Equality:
It is regrettable that the issue of equality for transgender Americans will not be heard by the highest court of the land. We are, however, confident that the Court of Appeals will again conclude — as most courts have — that gender discrimination laws like Title IX protect transgender students and forbid schools from singling them out.
Grimm told NPR last month that the school not allowing him to use the boy's room and forcing him to use a unisex bathroom isn't an adequate solution because "I'm not unisex. I'm a boy."
He spoke of the humiliation the school's decision put him through:
This is a walk of shame. I feel like everyone is scrutinizing me and saying, I know why he's in there — because he's transgender, and the school board doesn't think he can be with the rest of the population ... And every single time I have to go to the bathroom, I'm reminded very, very poignantly of that.
What will happen in the lower court to Grimm's case will set an important precedent for the transgender community's rights. After all, restricting what bathrooms transgender people can use is about far more than just bathrooms: it's about the right of transgender people to exist in public spaces and not face humiliation or harassment.