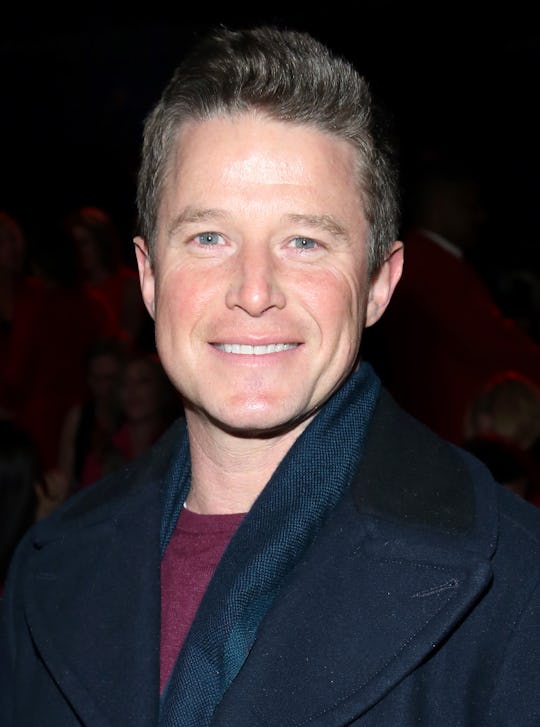 Cindy Ord/Getty Images Entertainment/Getty Images
What Will Happen To Billy Bush After His Conversation With Donald Trump Leaked?
Billy Bush has found himself in a very unfortunate position on Friday afternoon. The current Today host is currently under fire regarding a taped conversation of him and Donald Trump talking about women from a 2005 Access Hollywood segment. The tape, released by The Washington Post, shows both men talking about women with lewd language. Obviously a huge question is how will this affect Trump's campaign to be president, but another huge question — and a totally valid one — is how this will affect Bush. What will happen to Billy Bush after his taped conversation with Donald Trump leaked? (Romper reached out to Today for comment, but did not hear back at the time of publication. Access Hollywood had no comment.) Update: Bush responded to the video in a statement to Variety, and said, "Obviously I'm embarrassed and ashamed. It's no excuse, but this happened eleven years ago — I was younger, less mature, and acted foolishly in playing along. I'm very sorry."
Obviously, this tape is important for people to hear. It shows two men having a conversation that was probably never meant to be heard. Unfortunately, the type of banter that is involved in the conversation is lewd, inappropriate, and borders on non-consent. It's deeply upsetting and will most likely play a role in the future presidential debates. (For his part, Donald Trump told The Washington Post, "This was locker room banter, a private conversation that took place many years ago. Bill Clinton has said far worse to me on the golf course - not even close. I apologize if anyone was offended.")
At the time, there's no way to know what exactly is going to happen to Bush. His career is all about his image, though, as he is a talk show host and needs to be, well, liked by his audience.There is no doubt that this is something that might leave a bad taste in their mouths.
Fans will have to wait and see what will happen to Bush. Will he face any consequences for his comments with his current job, or will he get away with the comments with a slap on the wrist? There's no doubt that whatever the outcome is, that people will be anxiously waiting for the announcement. Hopefully whatever comes out of this is productive in eliminating this type of lewd and non-consent-driven language, no matter the time, place, bus, or soap opera set.