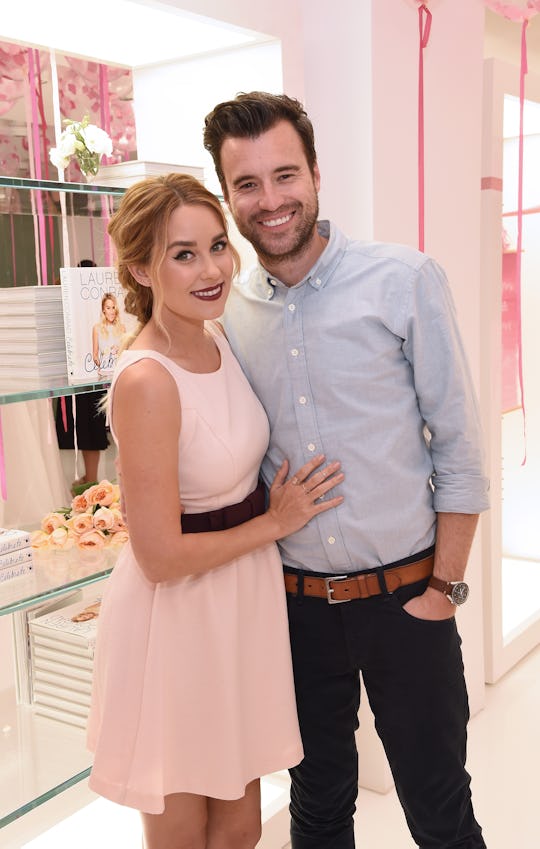 Larry Busacca/Getty Images Entertainment/Getty Images
Lauren Conrad Left A Few Baby Name Clues
Just days into the year, 2017 has been full of Good Things Happening To Celebrities I Actually Like. Lauren Conrad announcing her pregnancy has made me just as happy as Serena Williams getting engaged, because both of these women are hardworking and fabulous. The Crown Paper and Kohl's fashion designer, who is known to fans as "LC," is very much a girl next door, so it'll be great to watch her grow into motherhood. Another thing that will be interesting to see is what Lauren Conrad will name her baby.
The former The Hills star has come a long way since her reality show days. The successful business owner married entertainment lawyer William Tell in 2014. On New Years Day, Conrad announced her pregnancy by posting a picture of her sonogram to Instagram. The caption reads "Happy New Year! I have a feeling 2017 is going to be the best year yet..."
While Conrad hasn't discussed any other details about her pregnancy or her plans for the baby, she has given a few hints in the past about what names she likes. On her blog, the editors of LaurenConrad.com listed their favorite baby names.
The list of boys' names is a mixed bag. Some of the recommended names are very popular — Noah was the most common male baby name in 2015, and Wyatt is among the top 40 male names, the Social Security Administration reported. But others on the list are a bit, well, strange, such as Brogan and Madsen. Here are the other names on the list:
Levi
Milo
Ian
Owen
Sebastian
Calvin
Max
Ryder
Nolan
A few of the picks for girls' names are traditionally boys' names, or are gender-neutral, including Sawyer, James, and Quinn. Quite a few of the names are unconventional, including Arrow and Chlo. Here are the other names mentioned:
Poppy
Harper
Ivey
Ruby
Piper
Maxine
Norah
Emery
Kinsley
Brooklyn
Braunwyn
Berkeley
Olive
Lucy
Of course, fans don't know which of these names were suggested by LC herself. But in another blog post, Conrad wrote that she has two dogs named Chloe and Fitzgerald. It might be confusing if she named her daughter Chlo while having a dog, so I'd rule this name out. On the other hand, Conrad said her dog Fitzgerald was named after the author F. Scott Fitzgerald. Another classic author is To Kill A Mockingbird's Harper Lee, and since the name Harper shows up on the list, it wouldn't be shocking if Conrad was the one who recommended it and may be considering it for her own baby in the future.
In an interview with Entertainment Weekly, Conrad once again referenced her love of Fitzgerald and The Great Gatsby. Of all the characters in the book, the character named Daisy matches the clean and "daisy"-white look Conrad loves, so I could totally see LC going for that name if she has a girl.
Conrad has always considered herself "pretty basic" too, so I don't see her naming her baby Arrow or Apple (à la Gwyneth Paltrow). But no matter what name Conrad chooses, one thing is for sure: that baby will definitely be more fashionable than a lot of adults.