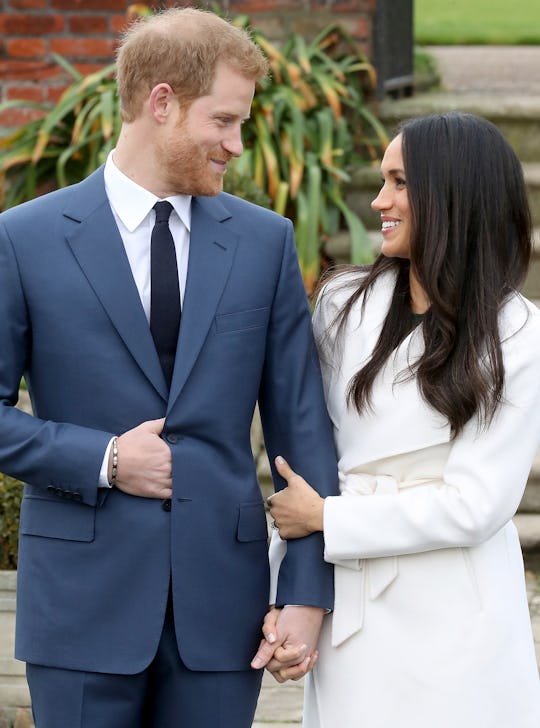 Chris Jackson/Getty Images Entertainment/Getty Images
Royal Fans Think Harry & Meghan Could Give Their Baby One Of These 10 Names
The newest royal baby's arrival will be here before you know it. Prince Harry and Meghan Markle are expected to welcome their addition to the royal family within a matter of weeks. So naturally, this has everyone wondering what Markle and Prince Harry will name their baby.
Almost immediately after the Duke and Duchess of Sussex announced they were expecting their first child together, people immediately started wondering what they would name their bundle of joy. And so far, the parents-to-be haven't given any hints, not even if they're expecting a little boy or girl. In January, during a royal appearance, Markle stated that she and Prince Harry decided not to find out what their baby's sex is because they "want to keep it a surprise," according to Town & Country.
As such, people across the internet have been placing bets on potential boy or girl names for the new royal baby. Almost all of these names have a deeply rooted history in the royal family — and this is for a reason. Royal names must "nod to history" and pay respects to former family members, according to Vogue Australia.
It's a little unclear if Markle and Prince Harry will go in that direction, but here is just a taste of what people are predicting their baby's name will be. Who knows, they could be right?