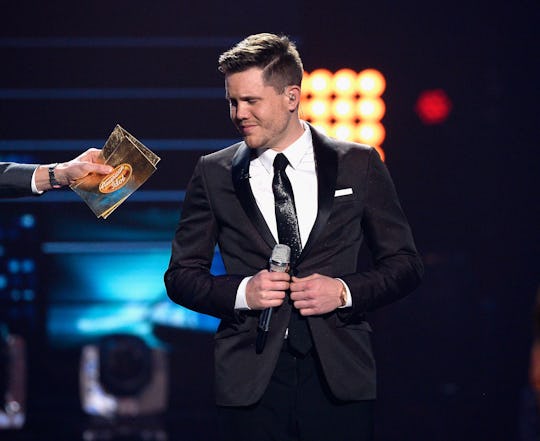 Kevork Djansezian/Getty Images Entertainment/Getty Images
What Will Trent Harmon's 'American Idol' Album Be Like? Here's What You Can Expect
Thursday marked an end of an era. It was the final time Ryan Seacrest would announce who America voted as their Idol. It was Mississippian Trent Harmon that won American Idol Season 15, which shouldn't come as much of a surprise. Week after week, Trent left his heart on the Idol stage, proving that he truly was the best contender the competition had this season.
Unlike past seasons, the final two were neck and neck for winning the prize. They both brought something completely different to the competition. La'Porsha brought soul to Idol, while Trent brought southern style. Both styles are bound to sell a ton of records, but now that Trent has won, Big Machine Label Group will be focusing on making him a country radio star.
Scott Borchetta, CEO and president of Big Machine Label Group, says that he has big plans for Trent's forthcoming album. In an interview with Taste of Country, he shared that Big Machine Label Group will take Trent to country radio after his win. "I think it's very true to who he is," Borchetta told Taste of Country, "He's always done country in his set. He lives on a true farm-to-table farm and restaurant... he's a country boy."
Over the season, Trent has performed "Simple Man," "Tennessee Whiskey," and "Drink You Away," culminating in the release of his debut single "Falling," which sums up his style. According to Taste of Country, Borchetta insists it is "that fusion of pop and country is where Harmon belongs."