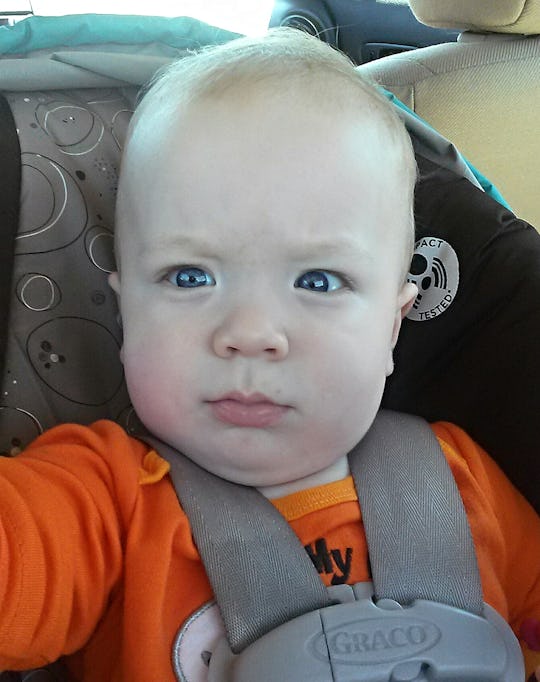 Courtesy of Sarah Bunton
What Your Kid's Mood Is Likely To Be, Based On Their Astrological Sign
Whether your child is a newborn, toddler, certified "big kid," or even a teenager, you just can't predict what kind of personality you're going to get from them on a day-to-day basis. For instance, some days my son gives me hugs "just because" and I could melt from his sweetness. Then other days, he'll throw me ridiculous shade and give me the silent treatment because I had the audacity to suggest his hair needs washing. So wouldn't it be great if you could tell what your kid's mood is likely to be, based on their astrological sign? I don't know about you, but I'll take any opportunity to gain a sliver of insight into my son's temperament.
Even if you don't put to much stock in the stars, there's really no down side to seeing if the zodiac sign your child was born under actually has any kind of influence on their disposition. In fact, it might put your mind at ease a little if you can blame the constellations for your kid's crabby mood, skeptical nature, or endless energy.
So if you want to see if the forecast will be sunny, stormy, or a bit of both, then check out what your kid's mood is likely to be based on their astrological sign.