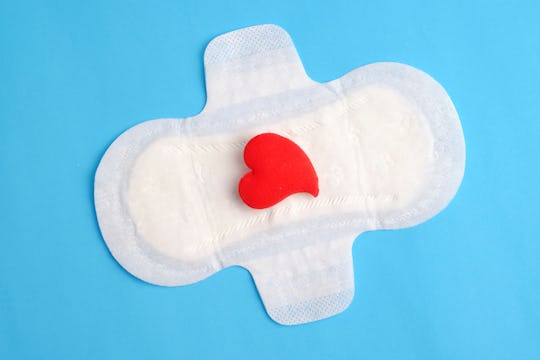 chatiyanon/Fotolia
9 Things Your Period Is Trying To Tell You About Your Health
Wouldn't it be great if you could just get monthly text updates from your body instead of a period? "Hey girl, you aren't pregnant. See you next month." Every aspect of your cycle would be so much easier. Unfortunately, the real world does not have such technology yet. So you're stuck trying to decode what your period is trying to tell you about your health.
Once you know the signs, however, your period can tell you a lot about your health. In fact, everything from your stress levels to potential STIs can alter your period's timing, appearance, and accompanying pain levels. Whether your underlying cause for period pain is a condition such as endometriosis, or an unexpected change in hormones, the result is often the same: something about your menstrual cycle seems a bit off.
Granted, it can be difficult to keep track of your period's every change, especially when you aren't trying to conceive. But this doesn't mean you need to keep a journal outlining every period in minute detail. Paying attention to your body, and taking note of your period's general duration, flow, and pain level, can go a long way toward helping you notice health issues as they arise.