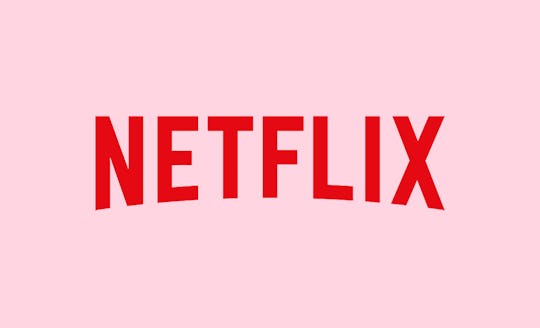 Liz Minch/Bustle
Here's Everything Coming To Netflix In December, Just In Time For The Holidays
The holiday season is finally here and Netflix is bringing the best gifts in the form of new movies and TV shows to stream while you stay all nice and cozy on the couch. So what's coming to Netflix in December 2017? There are so many great things coming your way for the most festive time of the year.
Each month the popular streaming service takes out some of the old in order to bring in some new options, and December is no different. Although a lot of great content is leaving the streaming platform this month, like Practical Magic and It's Always Sunny in Philadelphia, there's a lot to look forward to in the last month of the year. Now that it's officially the holidays, you can expect to see a lot of great Christmas classics and other holiday movies added to Netflix, as well as some of the service's own original holiday content. This includes a new Christmas movie starring Tim Allen, though don't expect to see him wearing a Santa Claus costume in this one.
Additionally, a lot of Netflix original shows will be coming out with new seasons in December, so if you're not quite yet feeling in the holiday spirit, you'll still have plenty to watch and binge. Read on to discover everything coming to Netflix this December and prepare yourself for another awesome month filled with great content.
The Little Rascals (Dec. 1)
It's been 23 years since these little rascals made there way into the hearts of audiences everywhere, and the movie has now become a classic. Whether you've seen it multiple times or never seen it before, The Little Rascals is a must watch any time of the year.
Hitch (Dec. 1)
This hilarious romantic comedy, starring Will Smith, Kevin James, and Eva Mendes, is a great watch all year round. From James' awkward dance moves to Smith's character getting drunk on Benadryl, there is just so much to love about this movie.
Ace Ventura: Pet Detective & When Nature Calls (Dec. 1)
Watch Jim Carey at his finest as he plays Ace Ventura, an outrageous detective who works specifically on animal related cases.
The Crown: Season 2 (Dec. 8)
The award-winning historical drama continues to follow Queen Elizabeth II's reign, and all the complications that come with wearing the crown.
The Santa Clause 1-3 (Dec. 12)
If you're like me, there's only one Santa Claus and that's Tim Allen. You can follow his journey from being a reluctant Santa to the greatest Santa there ever was by binging all three movies on Netflix just in time for Christmas.
Trollhunters: Part 2 (Dec. 15)
Get ready to follow Blink, Jim, and Claire on more troll hunting adventures, as they return for a second season of this popular animated series.
Peaky Blinders Season 4 (Dec. 21)
Tommy Shelby is back and he and his family face new challenges as they try to find their footing in a world that's out to get them. (Also, just so many hats.)
Fuller House Season 3, Part 2 (Dec. 22)
The second half of the Fullers'/Tanners' summer of fun will arrive on Netflix this month. Prepare yourselves for more laughs, hijinks, and possibly a bit of romance as well, depending upon how that cliffhanger between D.J. and Steve goes.
Also Coming in December:
Dec. 1
8 Mile
All Hail King Julien: Season 5
A StoryBots Christmas
August Rush
Chef & My Fridge
Dark: Season 1
Diana: In Her Own Words
Dreamcatcher
DreamWorks Home: For the Holidays
Easy: Season 2
Exporting Raymond
Forbidden Games: The Justin Fashanu Story
Full Metal Jacket
My Hapy Family
Nacho Libre
Sahara
The Farthest - Voyager in Space
The Wackness
The Young Victoria
Tyson
V for Vendetta
TURN: Washington's Spies: Season 4
Voyeur
While You Were Sleeping
Dec. 4
When Calls the Heart: Season 4
Dec. 5
Craig Ferguson: Tickle Fight
Marvel's Guardians of the Galaxy Vol. 2
Dec. 6
Trolls Holiday Special
Dec. 8
El Camino Christmas
Dec. 11
Catwoman
The Magicians: Season 2
Dec. 12
Judd Apatow: The Return
Dec. 14
41 Dogs in My Home
A&E: When Patients Attack
Ainsley Eats the Streets: Season 1
Halt and Catch Fire: Season 4
Dec. 15
A Five Star Life
Christmas Inheritance
Discovering Bigfoot
El Señor de los Cielos: Season 5
Erased: Season 1
Freeway: Crack In The System
Neverlake
Pottersville
Reggie Yates Outside Man: Volume 2
The Haunting of Helena
The Mafia Kills Only in Summer
The Ranch: Part 4
Trollhunters: Part 2
Ultimate Beastmaster
Wormwood
Dec. 18
Hello, My Twenties!: Season 2
Dec. 19
Miss Me This Christmas
Russell Howard: Recalibrate
The Indian Detective: Season 1
You Can't Fight Christmas
Dec. 20
La Casa de Papel: Season 1
Dec. 21
Peaky Blinders: Season 4
Dec. 22
72 Dangerous Animals: Latin America: Season 1
Bright
Dope: Season 1
Rosario Tijeras: Season 1
The Toys That Made Us: Season 1
Dec. 23
Creep 2
Myths & Monsters: Season 1
Dec. 25
Cable Girls: Season 2
Planet Earth II
Dec. 26
Todd Barry: Spicy Honey
Travelers: Season 2
All Hail King Julien: New Year's Eve Countdown 2018
Beat Bugs: New Year's Eve Countdown 2018
Larva: New Year's Eve Countdown 2018
Pororo: New Year's Eve Countdown 2018
Puffin Rock: New Year's Eve Countdown 2018
Trollhunters: New Year's Eve Countdown 2018
True and The Rainbow Kingdom: New Year's Eve Countdown 2018
Word Part: New Year's Eve Countdown 2018
Dec. 27
Pusher
Dec. 29
Bill Nye Saves the World: Season 2: Part 1
Killer Legends
La Mante: Season 1
Shelter
The Climb
Dec. 31
Dave Chappelle: Equanimity
Fun Mom Dinner
Check out Romper's new video series, Romper's Doula Diaries:
Watch full episodes of Romper's Doula Diaries on Facebook Watch.