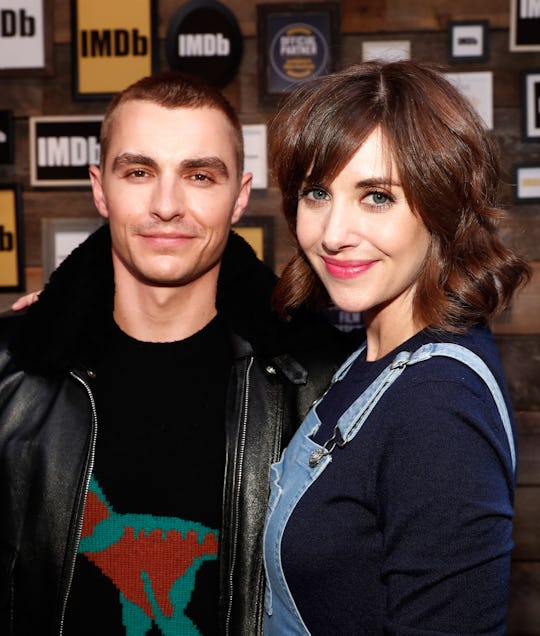 Rich Polk/Getty Images Entertainment/Getty Images
Surprise! Alison Brie & Dave Franco Tied The Knot
We totally understand why celebrities want to keep their lives private, but recently, Hollywood couples have been extra good at keeping their secrets. Like, did you know that Alison Brie and Dave Franco got married? Yeah, they did, and we were all none the wiser. Crafty, right? Joining the ranks of super secretive Hollywood couples, like Natalie Portman and Benjamin Millepied or Ryan Gosling and Eva Mendes, Brie and Franco have now officially tied the knot. But that's all that their representatives confirmed for People on Monday.
It's not that we want to freak them out, but it's hard to be a fan and not want to even get a glimpse of the wedding dress and venue. Unfortunately, Brie and Franco aren't about to divulge their wedding date just yet, so fans will have to be patient for now.
Dave's brother, James Franco, had told E! News at the Sundance Festival in January that his younger brother's wedding was happening "early this year." Dave tried to throw the entertainment site off the scent by saying that he and Brie had no solid plans. "He doesn't know anything. He doesn't know what he's talking about," Franco said. He added, "Who knows when it's going to be? Hopefully soon. Hopefully early this year, but again we're very lax about the whole planning."
Franco, 31, and Brie, 34 have been dating since 2011 when they met at a Mardi Gras parade in New Orleans. They were engaged in 2015. Mardi Gras was just a few weeks ago so maybe they returned to the scene of their first meeting to take their vows.
See? This is what happens when celebrities keep their wedding out of the headlines. The imagination runs wild. (Just kidding — we all know celebrities are merely humans and deserve privacy, even in this Twitter-centric world.)
The former Mad Men and Community actress told The New York Post last year that she never, ever thought she wanted to be married. She said, "I never wanted to get married. I was just like, 'Well that's not my path in life, because I'm choosing this crazy lifestyle,'" referring to her successful acting career.
"Then, you know, I fell in love. So, blah blah blah, amazing. Acting is fulfilling, but it's also not the only thing," Brie added. She told the outlet that her favorite thing about her husband is how they laugh together. "You know how 'there are no bad kissers,' it's just all about compatibility? I feel the same way about a sense of humor," she said. Be still our hearts.
So, fine, we don't know what they did for the big day or what Brie's dress looked like (I'll bet it was gorgeous), but the couple's fans are undoubtedly happy for them all the same. Congratulations to the happy duo!