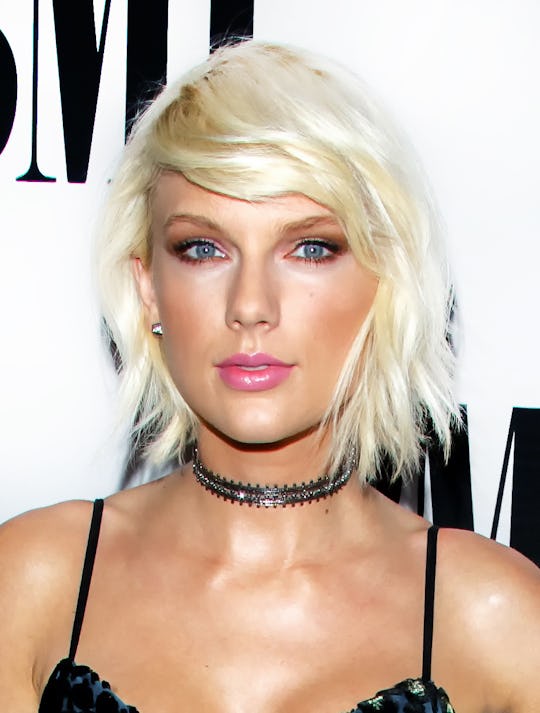 Mark Davis/Getty Images Entertainment/Getty Images
When Did Tom Hiddleston & Taylor Swift Meet? It All Started On The Dancefloor
Taylor Swift and ex Calvin Harris may have only just announced their split, but judging from paparazzi photos published by The Sun over the weekend, Swift may have already moved on — with actor Tom Hiddleston! Swift and Hiddleston were spotted sitting on large rocks on the beach near her Rhode Island mansion, kissing, cuddling, taking selfies, and generally just looking like a sweet couple in love. But since most people (myself included) didn't even know that they even knew each other, let alone were an item, seeing them canoodling was a big surprise. When did Tom Hiddleston and Taylor Swift meet? According to The Sun, they actually became acquainted at the Met Gala in May. While witnesses reported that the two were dancing and flirting, those claims were largely brushed off at the time, since Swift was still in a relationship with Harris, and Hiddleston was rumored to be seeing actress Elizabeth Olsen. But now that they seem to be a couple? Well, maybe it wasn't so platonic after all.
After video of the two stars dancing went viral on social media, Hiddleston told the Press Association he was surprised that it ended up being such a hit:
I was [seated at] a table with Taylor Swift and The Weeknd was playing and she said, 'The thing about these parties is nobody gets up to dance'...She, as a musician, was like, 'We've got to dance for The Weeknd' so we got up and danced. I didn't know it was going to ping round the world, but it's all good.
But that wasn't all Hiddleston had to say about Swift. He told MTV he thought she was "very charming," and "amazing," adding,
I've seen a couple of her videos. I think 'Shake It Off' was released around the time we made I Saw the Light, and she's very cool.
According to Us Weekly, after sitting together at the Met Gala, Swift and Hiddleston arrived together at the afterparty, and when all that dancing led Swift to change out of her heels into combat boots (what else?), it was Hiddleston who gave her a hand. A source told the mag,
Tom had to stand up and bang on the bottom of [Taylor's] shoe to get it on.Tom got the shoe on Taylor's foot and she laughed.
Now that Swift and Hiddleston's romance has gone public, it definitely seems like the sparks that were flying the night of the Met Gala were more than just friendly flirtations. And as for Calvin Harris, it definitely seems as though he's closed the book on his romance with Swift — according to People, he's unfollowed Swift on social media, and scrubbed his accounts of any reference to his ex.
Am I the only one who can't wait to hear what kinds of songs come out of this? You know they're going to be good.