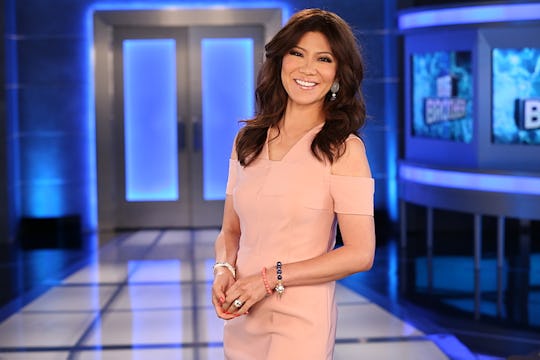 Monty Brinton/CBS
When Does 'Big Brother Over The Top' Premiere? It Is Sooner Than You Think
On Sept. 21 the Big Brother 18 live finale will air and we'll have to say goodbye to this season's houseguests. Whether you loved them or hated them you have to admit they definitely kept us all entertained and it'll be a little sad to see them go. However, Big Brother fans don't have long to be upset because an all new season of Big Brother will be coming CBS All Access, CBS' streaming site, this fall. So when does Big Brother Over the Top premiere? The new season begins on Sept. 28 at 10 p.m. EST and you don't want to miss it.
Big Brother Over the Top will air exclusively on CBS All Access, something that's never been done with Big Brother before. The show is said to be more interactive than ever before and fans will have a lot more influence on the game. There will be full episodes available on demand and just as previous seasons of Big Brother, there will also be the 24/7 live feeds. Every Wednesday night at 10 p.m. EST there will be full-length episodes with live evictions to catch fans up on anything they may have missed live. All the competitions and nominations will take place on the live feeds so fans can see it as it happens.
With this new kind of season it'll be interesting to see how it all works out and if fans will take to the new set up or be totally against it. One thing Big Brother fans are already not big fans of is the fact that they'll need a subscription to CBS All Access to watch the new season. To watch commercial free it'll cost fans $9.99 a month; with limited commercials it's $5.99. Some fans have decided to opt out of this new season and tune back in for Season 20 when it's assumed Big Brother will be back on TV. However, if this new viewing of Big Brother is successful the show may not be back on TV ever again. Big Brother is all about the idea that the houseguests are being watched 24/7 and with CBS All Access that's exactly what fans get to do.
We don't have much longer to wait to see just how good (or bad) Big Brother Over the Top will be but no matter what happens it'll definitely be interesting. Make sure to tune into CBS on Sept. 21 at 9:30 p.m. EST to see the live finale of Big Brother 18 and then turn into CBS All Access on Sept. 28 to see the premiere of Big Brother Over the Top.