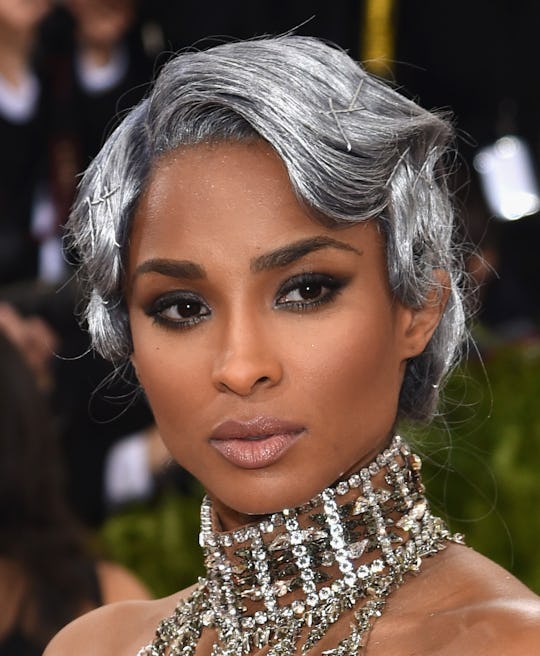 Dimitrios Kambouris/Getty Images Entertainment/Getty Images
When Does Ciara's Next Album Come Out? She Canceled Her Tour To Finish It
Hip-hop and R&B singer Ciara will co-host the Billboard Music Awards this Sunday with rapper Ludacris. The 30-year-old singer announced in February that she was canceling the second leg of her Jackie world tour, which was supposed to make 18 concert stops throughout North America this spring. Ciara informed her fans via Facebook that she canceled the tour so she could focus on her seventh studio album. So, when does Ciara's next album come out? Unfortunately for Ciara fans, that information hasn't yet been released. However, she seems pretty pumped about working on her new album, describing it as the "the best album of my career" in her Facebook tour cancelation announcement to fans.
Ciara's sixth studio album, Jackie, debuted to mostly positive reviews from music critics last May, but performed poorly on the charts. Just getting the album completed at all was a challenge. According to an interview with Rolling Stone in April 2015, Ciara took a hiatus from making Jackie following the birth of her son, Future Zahir Wilburn — and after her very public breakup with then-fiancé and rapper Future. The new mom also told Rolling Stone wanted to spend more time focusing on motherhood after the birth of their son. The album was finally released in May last year.
Jackie was reportedly influenced by Ciara's experiences as a new mom; the album title itself is even named after her own mother. After Ciara and Future called off their engagement in August 2014, they continued to share custody of their son. It would be almost a year before the album actually came out.
Even though Ciara and Future may share custody of their son, it doesn't necessarily mean the two have a harmonious co-parenting relationship. In February, Ciara sued Future for $15 million for claims of slander and libel, specifically with regard to how Future has spoken about her and her current boyfriend and Seattle Seahawks quarterback Russell Wilson. Future filed his own countersuit, and the former couple are now battling for sole custody of their son, who turns 2 on Thursday.
In April, when her ex-fiancé was nominated for Best Rap Artist, Ciara refused to say Future's name when announcing the Billboard Award nominees on Good Morning America. Her BBMA co-host, Ludacris, had to jump in and say Future's name:
If life as a new mother served as the primary inspiration for her last album, it will be interesting to see if her breakup with Future and their ensuing legal battles will make it on Ciara's yet-to-be-named seventh album.
The Billboard Music Awards will air on Sunday, May 22 at 8 p.m. Eastern Time on ABC.