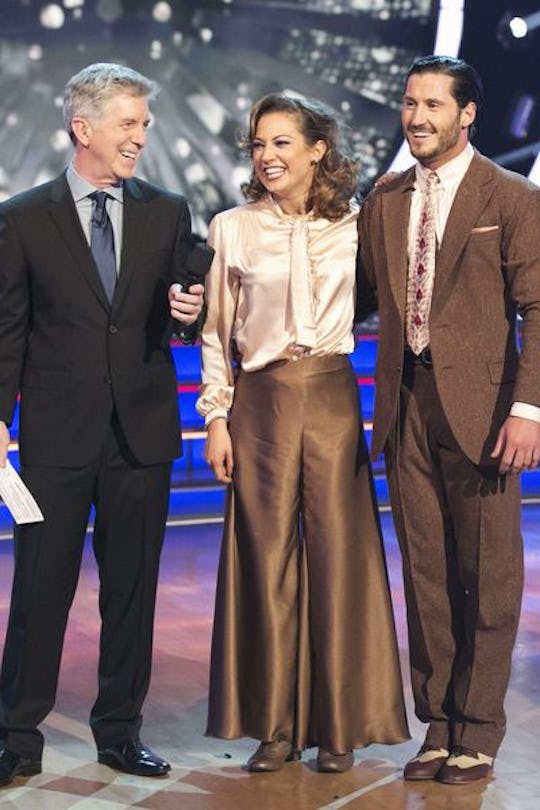 Adam Taylor/ABC
When Does 'Dancing With The Stars' Return? Season 23 Can't Come Soon Enough
With the 22nd season of Dancing with the Stars drawing to a close, fans are already waiting with baited breath for the series' return. You can't blame them. Each season brings talented "stars" to the stage, yet sometimes the stars are hard to distinguish from the professionals. So, when does Dancing with the Stars return with Season 23? Fans will have to wait for The Bachelorette to wrap up first, as Dancing with the Stars pro Maksim Chmerkovskiy explained in one adorable cameo on Jodie Sweetin's show Fuller House. But, the series will return, so at least that's good news.
The new season of Dancing with the Stars will start most likely in September of 2016, as many fall seasons have in the past. Unfortunately, fans probably won't get cast announcements until a few weeks before the air date, so we will just have to wait and speculate until then. Will a certain pair of attractive blonde siblings be making their way back to the Dancing with the Stars family? Though she sat out Season 22, Julianne Hough promised that it would not be the last time we saw her in the ballroom. Derek Hough is presumably busy in the lead role of the Broadway production of Singin' in the Rain, but maybe he could squeeze in some time to make it back to the Dancing with the Stars stage? Maybe? Please?
It's also possible that Season 23 could be light one other fan-favorite pro, Val Chmerkovskiy. Val and his brother Maks Chmerkovskiy are setting off on their world tour, "Live With Maks and Val," which kicks off June 15, 2016. Wondering what will fans see on stage at the "Live With Maks and Val" tour? "Dreams come true," Val said at the Season 22 finale, to thunderous applause.
On Tuesday night's Season 22 finale, Ginger Zee and Val, Nyle DiMarco and Peta Murgatroyd, and Paige VanZant and Mark Ballas were the final three partners competing to win the Mirror Ball Trophy. All three stars were at the top of the leaderboard from essentially the very beginning, consistently turning out performances which earned them top marks from the judges. Nyle in particular seemed to be an early fan-favorite, which I'm sure had nothing to do with his being tall, dark, and handsome. Surprisingly, another favorite, Wanya Morris, did not make it to the final three, but the Boyz II Men star is still touring with the classic band, and I think he's doing just fine.