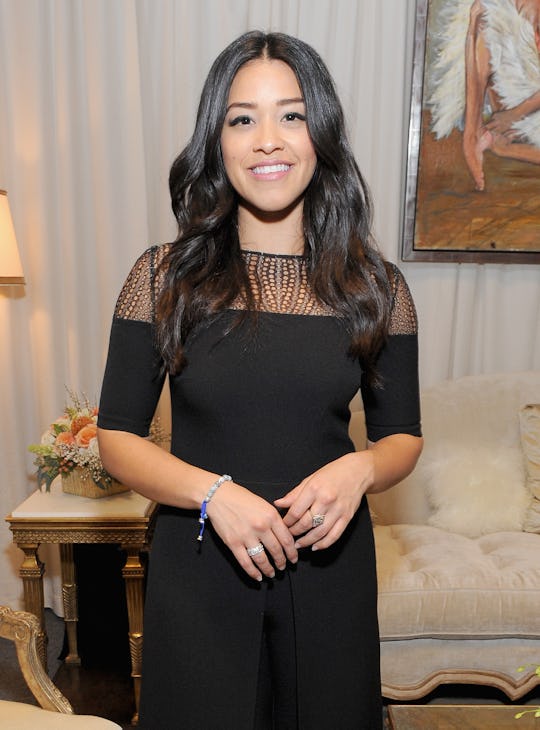 Angela Weiss/Getty Images Entertainment/Getty Images
When Does 'Jane The Virgin' Return? Season 3 Isn't Too Far Away
Saying goodbye to a show for the season is bittersweet; all those season-long loose ends are tied up, but you're also left with a fresh batch of new questions that won't get any answers for months. Jane the Virgin's second season is coming to a close on Monday after rearranging our expectations – as well as Jane's – countless times and definitely providing its fair share of surprises. With a show like Jane the Virgin, there's bound to be a crazy cliffhanger that leaves fans on the edge of their seat, just like Mateo's kidnapping at the end of the first season. How long will fans have to wait for new episodes? When does Jane the Virgin return for Season 3?
While no premiere date has been determined yet (these things take time), it can be easy to guess based on past premieres. The series has definitely been renewed, so don't worry about that – there will be more Jane the Virgin to enjoy in the future. The first season premiered on October 13 and the second on October 12, so if the show continues to follow the same pattern, then the third season would likely start around the same time.
Season 2 saw Jane adjust to motherhood while trying to balance her personal and professional lives. She finally chose between Rafael and Michael, walking down the aisle with Michael despite Rafael's continued feelings for her. Xiomara and Rogelio broke up and moved on, though it's certainly not the end for them yet, I hope. Petra grew leaps and bounds from the woman she once was, though she still pulled some of the same old tricks. There have been plenty of double crosses, more than one set of twins, a family full of drug lords, and even a little insider trading. It's been a busy season on Jane the Virgin and the next season should be just as eventful.
Jane the Virgin has done a pretty masterful job of maintaining a tone that shifts easily from realistic family drama to telenovela insanity while staying true to the characters and relationships at its heart. Sometimes shows with promising first seasons don't always follow through in the second, but Jane proved to be an exception to that rule. After a season of growth, guest stars, and memorable onscreen hashtags, I'm certainly looking forward to where the show goes from here.
So stay strong, fans! You might only have five months to wait!