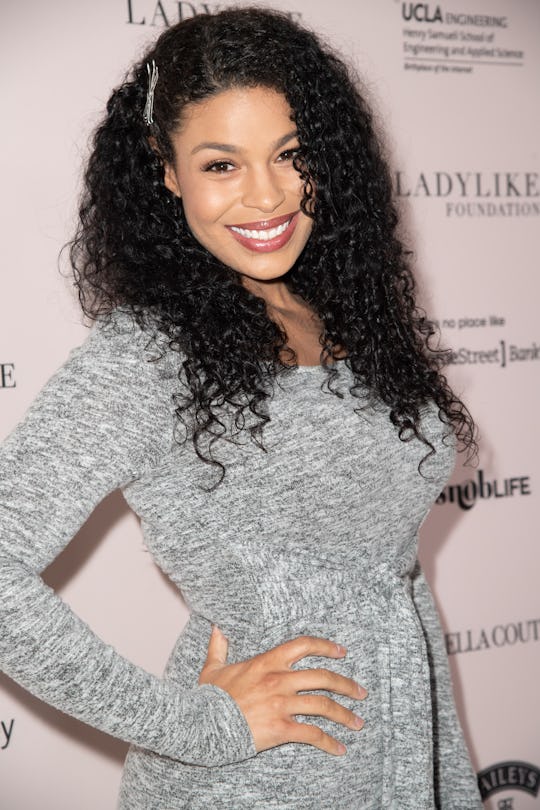 Earl Gibson III/Getty Images Entertainment/Getty Images
Jordin Sparks' Birth Story Will Be Documented On A Lifetime Special Very, Very Soon
When American Idol winner Jordin Sparks gave birth to her son earlier this summer, she wasn't alone. In June, she told People that she was surrounded by her husband, Dana Isaiah, her midwife, and reality TV cameras. On Wednesday, it was announced that Sparks' labor and delivery was filmed for a special on Lifetime, as E! News reported. So, fans of the American Idol winner might be wondering — when does Jordin Sparks' birth special air?
Although fans are used to seeing sparks on American Idol or hearing her songs on the radio while on their commutes, Sparks is returning to TV in a different very soon, according to E! News. Sparks and her husband will star in Jordin Sparks: A Baby Story, which is about exactly what the title states — the birth of her son. Sparks and Isaiah welcomed their son, Dana Isaiah Jr. — DJ for short — on May 2, according to People.
The great news? Fans won't have to wait too long to watch her experience this exciting chapter in her life.
Jordin Sparks: A Baby Story, which is one hour long, will air next week on Thursday Sept. 6 at 10 p.m., according to E! News. Even though there isn't a trailer for the show, a sneak peek for the special on E!'s website shows that it is not something that fans will want to miss.
The preview for the special shows that Sparks had a bit of drama when it came time to heading to the birthing center before going into labor, according to The Futon Critic, as well as experiencing some family tension. But these things happen to everyone (giving birth can be incredibly stressful), so it's awesome that a celebrity like Sparks is letting others see these very honest moments.
Earlier this year, Sparks told People that her labor and delivery was as dramatic as the preview for the special makes it seem. Sparks told the publication in May that DJ was born with the umbilical cord wrapped around his neck — twice. But, her midwife was able to get the umbilical cord off "very quickly" and her son was able to take his first breath, according to Page Six.
Sparks chose to have an "all natural" delivery in a birthing center, where she gave birth to DJ in a tub with Isaiah there to catch him. Both Sparks and Isaiah told People in June that their son's birth was emotional and they both "cried like little babies," with Isaiah saying:
It was just that realizing moment, that everything you had been preparing for was here in your hands. Every emotion that you felt throughout the entire pregnancy from start to beginning just "Bam" and it hits you.
Sparks had similar feelings about the moment she gave birth, telling People in May:
It was just this incredibly miraculous, beautiful moment that I don't know could ever be duplicated or replicated. Like you see it in the movies, how emotional people get, but until you're sitting there, it's beyond anything I've ever felt in my life.
It sounds like an incredible journey, and thankfully fans will be able to get see everything unfold when Jordin Sparks: A Baby Story airs on Lifetime next week.