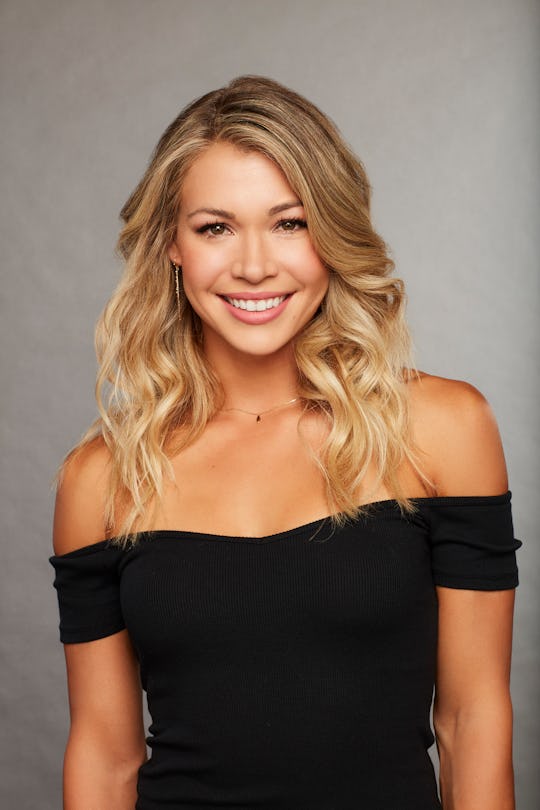 Craig Sjodin/ABC
Krystal's Time On 'The Bachelor' May Be Coming To An End
Every season of The Bachelor, viewers can expect a few things. There will be lots of make-out sessions, possibly some costumes, and one prominent "villain." This season has all three, and the villain has all but been identified as Krystal. This means people naturally want to know: when does Krystal leave The Bachelor? Some fans are already ready for her to go home. Some of the women on the show seem ready to say goodbye to her as well.
So far, Krystal has already had one one-on-one date, in which Arie Luyendyk Jr., the star of the show, took her home to Scottsdale, Arizona to meet his family. But what really rubbed women the wrong way was when she took some extra time with Arie even though she'd already gotten a rose. Bibiana, in particular, took great exception to this. In the following episode, Krystal didn't make things much better for herself when she started immediately monopolizing Arie's time, talking behind the other women's backs, and even throwing out a "girls are really insecure around me" comment. Having a "villain" type character on the show can be fun, but from the looks of things everybody is ready for Krystal to leave.
On the third episode of the season, Krystal was the first to steal a moment with Arie after the group date, and was already acting like she and Arie were in a full-fledged relationship and the several other women weren't actually there. Things only got more uncomfortable when Krystal starting talking to Marikh about why women in general don't like her, starting with a charming anecdote about her eighth grade dating experiences. Apparently her eighth grade best friend's boyfriend wanted to date Krystal instead, but Krystal said no, leading the best friend to get angry with her. "Girls are really insecure around me," she explained. Marikh deserves a rose for the self-control and patience she showed during this horrible conversation.
Krystal went on to explain, both to Marikh and in her one-on-one interview, that this whole Bachelor process was really just a necessary evil until she and Arie could be together. "I really feel like we know we wanna end up together," she said. She also added, "I don't really want competition," apparently unaware of the nature of The Bachelor, which is one in which women compete against each other for a man.
And it turns out the audience aren't the only ones eager for Krystal to leave. When Arie sent Lauren S. home on their group date, Caroline made it very clear where she stands on the Krystal situation. Krystal began giving the other women in the house advice about how to spend their time with Arie, because she'd been in both group dates and one-on-ones. But Caroline was not having any of it. She walked off in the middle of Krystal's speech, telling a friend, "Get off your high horse and stop being so condescending to everybody because you met his dog." She followed it up in an interview by saying, "I just would like her to go home." She smiled and finished with, "Oops, I said it."
Luckily for Caroline, women who make major waves in the house with the other women don't tend to stay until the very end. Arie may be very into Krystal at the moment, but he already knows that the women are frustrated with her thanks to Bibiana (though this may spell the end of Bibiana before it does Krystal). In any case, my Bachelor scholarship tells me that Krystal won't be the one who stays until the end of this thing. At least I hope she won't be.
Check out Romper's new video series, Romper's Doula Diaries:
Watch full episodes of Romper's Doula Diaries on Facebook Watch.