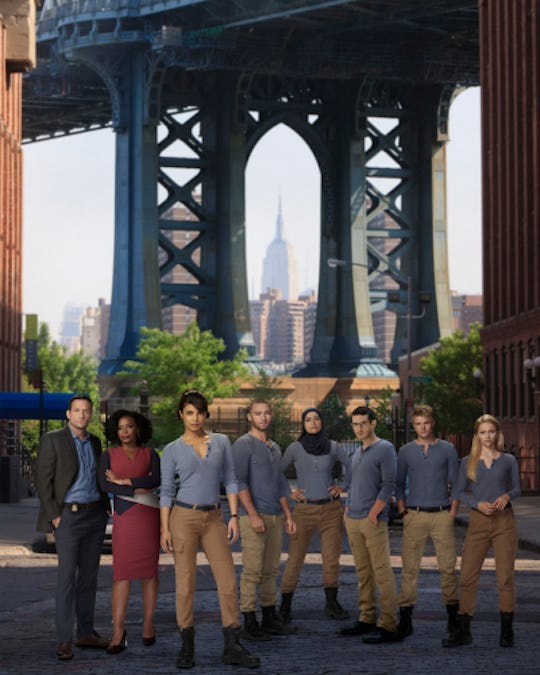 Bob D'Amico/ABC/Amanda Hall/Getty Images
When Does 'Quantico' Return? Season 2 Could Go In A Different Direction
The second season of Quantico is upon us. Yes, Quantico is returning for its sophomore season, which is great news in light of the season finale and the recent ABC series cuts. Quantico made it through the renewal season — it actually was renewed before its midseason return — and fans will get to join back in on the confusing and often infuriating plot line that the show offers up. But, when exactly will Quantico return for Season 2? Fans don't have too long to wait for the second season, but there is a chance that it could look different upon its return.
Season 1 has been full of twists and turns. The beginning of the season introduced viewers to a class of NATs that would eventually all be suspected of treason. Alex was the main suspect, but never really the suspect since she was the protagonist of the season. In the penultimate episode, Liam O'Connor was revealed to be the second traitor at Quantico (the first being Elias, who was forced to act on behalf of the second traitor). Many characters died throughout the season, leaving only so many remaining for Season 2.
Although a date hasn't been officially announced, some outlets report that Quantico won't return until the summer of 2017. The reasoning behind that is most likely due to the fact that the show is beginning its sophomoric season production in the summer of 2016 in a new filming location (New York City). It would be a very fast turn around to have a show as action packed as Quantico premiere in the fall line-up. Update: The final moments of Quantico's finale revealed the show would be returning "next season." Romper reached out to ABC for comment but did not hear back at the time of publication.
But, upon its return, the second season may look a little different. First of all, there are a ton of characters who will most likely no longer be in the show (flashback or otherwise). We'll have to wait and see who makes it out alive during the finale. Then we'll have a better idea of who to expect for the second season.
Second of all, Josh Safran — the creator — of the show spoiled that there would be no Quantico in Season 2. Yeah, that's a big secret to give away. That probably means that the show will feature the cast of characters in the field for Season 2, putting the first season's lessons to good use.