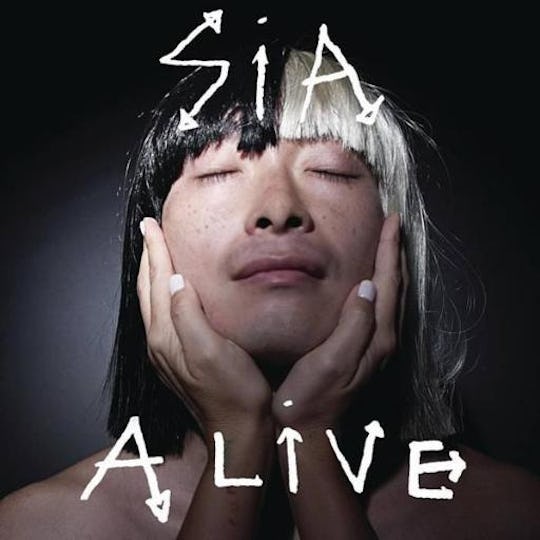 When Does Sia's New Album Come Out? The Artist Just Announced On Instagram
There's actually something to look forward to this winter and it's not a polar freeze. This Is Acting, Sia's new album, will come out January 29th, just in time to cure your winter blues. She made the announcement by posting the This Is Acting cover art on Instagram in an array that revealed the album's release date. It's going to be so good. While you can't exactly add it to your holiday wishlist, pre-sales start November 4th, so get ready to man your iTunes account this Thursday. 
"Alive," the first single from This Is Acting, was released in late September and was number one on the Billboard + Twitter Trending charts for six hours that day. It's since fallen, but that doesn't mean the track isn't worth jamming to. Sia originally wrote the song for Adele but eventually sold the tune to Rihanna when it was finished, she told  Zane Lowe from Apple Music's Beats 1. The Australian singer-songwriter reportedly said that she felt "seller's remorse" after giving it to Rihanna. Luckily, RiRi gave it back to her when she asked. "Alive" features that belt-it-out-in-the-shower-type chorus that Sia is known and that would have totally been perfect for Rihanna or Adele, but it's a good thing Sia got it back. I'm guessing it sounds so much more hardcore when she sings it. 
Sia's fans are stoked. Her announcement had everyone buzzing about how ready they are for something new from her.
The best part? This year's Grammy's are February 15th, just a few weeks after the album drops, so it's very likely that we'll get another wig-centric performance from the artist. While it's exciting that she has a new album all to herself, Sia writes a lot of the songs you probably have in your head right now. She writes for Beyoncé, Britney Spears, Katy Perry, Maroon 5 and Kylie Minogue. She's behind Rihanna's Diamonds, too. And she doesn't do so bad for herself, either. Her 2014 hit, Chandelier has gone platinum three times. 
If you dug her last album, 1000 Forms of Fear, this new one is definitely for you. Between Adele's "Hello" and Sia's "Alive," I'll be hoarse by Thanksgiving. 
Image: Amazon