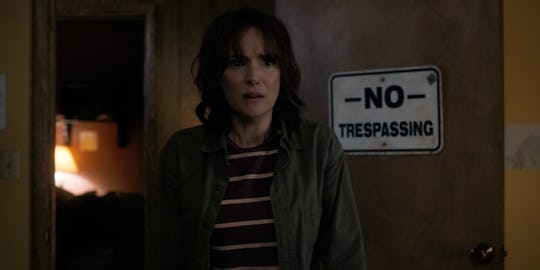 Netflix
When Does 'Stranger Things' Season 2 Premiere? You May Have To Wait A Bit
OK, so you've binge-watched Stranger Things and eight hours later you're thirsty for more. One of the downsides of Netflix dumping all the episodes in a season at once is that while it's satisfying in the short term, it makes the wait between seasons feel even longer. Unless you're one of those people with incredible self-control who can dole out episodes over a longer period of time than one day; if you are, teach me your ways! But whether you've binged or you're savoring, you probably have the same question on your mind: when does Stranger Things Season 2 premiere?
First you'd have to know if the show has even been renewed for another season, but luckily it looks like it has. In an interview with French magazine Premiere, actor Matthew Modine (who plays one of the series' main antagonists) confirmed that there would indeed be a Season 2. Netflix hasn't officially backed up that statement yet, but it seems like good bet considering the show's good reviews and Netflix's renewal habits. (Netflix did not confirm a second season when asked for comment.) I mean, they brought back Hemlock Grove; they give shows room to breathe.
There's generally around a year in between seasons of Netflix shows, because they like to torture us. Stranger Things premiered in July of this year, so if it follows that pattern then you can keep an eye out for it in summer of next year.
Series creators and showrunners Matt and Ross Duffer already have ideas for Season 2 and a plan for how to handle continuing the series. In an interview with IGN, Matt Duffer explained their vision for the first season and any seasons that come after. (Some spoilers if you haven't finished the season yet!)
We wanted to do a couple things with this season. We didn't want to do The Killing thing. We wanted it to resolve that main thing of Will going missing in the first season. So in that sense, it is like an eight-hour movie. Now, we don't answer all the questions by the end of the season - there are definitely some dangling threads. The hope is that it feels satisfying but that we left room and that if people respond to it we can go back into this world. But if we do get to go back, it's not a second season as much as a sequel.
Stranger Things' ability to hit audiences in the nostalgia feels while still crafting a cohesive, compelling story is bound to make it a success. If and when it's back for a Season 2, I can't wait to see how the Duffer brothers expand on the story.