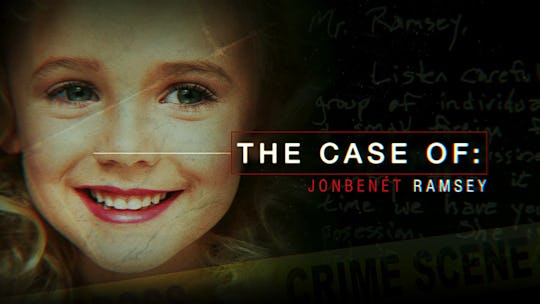 CBS
When Does The JonBénet Ramsey Docu-Series Air? The 6-Hour Series Debuts This Fall
Move over Making a Murderer, there's a new true crime docu-series that will be taking over the television sets of everyone across America soon. On Monday, the first official trailer for CBS' forthcoming docu-series about the 1996 unsolved murder of JonBenét Ramsey debuted, and much to everyone's morbid delight, it did not disappoint. Amid all the excited buzz, people were clamoring to find out when the JonBénet Ramsey docu-series would air — and luckily, they won't have to wait much longer.
CBS is certainly not the first network to air a true crime docu-series. In 2015, HBO aired The Jinx, which investigated the alleged murders linked to Robert Durst. Later that same year, Netflix debuted Making a Murderer, which documented convicted murderer Steven Avery's long history with police in Manitowoc, Wisconsin and the murder of photographer Theresa Halbach. Even ESPN made a go at it with O.J.: Made In America. Topping everyone's watchlist earlier this year was FX's American Crime Story, which, while not a docu-series, did document and retell the story of the O.J. Simpson trial with a star-studded cast. Now, CBS is the first major prime time network giving the investigative documentary series a go and it's taking a chance on a highly publicized but unsolved case — the murder of JonBénet Ramsey.
If watching the trailer didn't regenerate a complete fascination in the 1996 case, then maybe the full series will. And those curious won't have to wait for too long — according to BuzzFeed Entertainment, The Case of: JonBénet Ramsey will air in one month on September 18.
But for those who can't remember the 20 year old case or for those who were too young to remember (no shame), here is a refresher on what happened. In 1996, 6-year-old beauty queen JonBénet Ramsey was found murdered in her family home. No charges were ever made in the case, according to The Daily Beast and the case is still considered to be open. According to Us Weekly, JonBénet's parents and older brother were reportedly considered to be "potential subjects" according to prosecutors. Since then, every few years, the case will resurge due to new discoveries, like in 2008 when DNA cleared JonBénet's family of any wrong-doing.
According to The New York Post, there is a reason why people are so fascinated with JonBénet. "It's the story, the characters, the setting," true crime author and professor Harold Schechter told The Post. "The JonBénet case has a lot of elements of the closed-room mystery: Everybody's home, no apparent break in. In general, true crime speaks to these very dark places in our heads that none of us would consciously admit to."
This could be the reason Making a Murderer and Season 1 of the podcast Serial were such hits — because watching true crime incites an emotion in people that they can't get elsewhere. According to Time, "The euphoric effect of true crime on human emotions is similar to that of roller coasters or natural disasters." But while true crime is completely fascinating, it is important to remember the lives of those lost and their families while people watch for entertainment, and try to separate the two.
Whatever the case, if people can't get enough of that sense of thrill, they definitely will be able to get their fix soon when The Case of: JonBénet Ramsey airs on CBS in September.