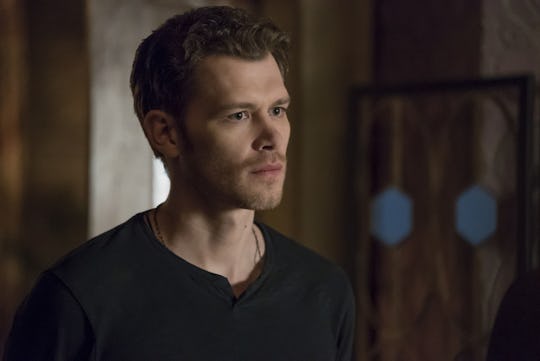 Annette Brown/The CW
'The Originals' Season 5 Premiere Needs To Happen ASAP
Get ready to say goodbye to the Mikaelsons — for now, anyway. The Originals' fourth season is coming to an end on Friday, June 23, but this isn't the end of the road for The Vampire Diaries spinoff. Thankfully, the supernatural series has already been renewed for a fifth season, but when does The Originals Season 5 premiere? Similar to what happened with Season 4, the fifth season is set to air midseason in 2018, which seems to indicate it may also be another short season of just 13 episodes.
Season 5 will also see a change in leadership. According to TVLine, Showrunner Michael Narducci is leaving the show after Season 4, and series creator Julie Plec will return to run things in his stead. Additionally, there may be another time jump for fans to look forward to as well. Casting has reportedly begun for an older Hope, possibly in her late teens. Supposedly, the Season 4 finale will set the stage for this possible jump into the future, but this time it'll be much bigger than the one between Season 3 and 4.
The CW has yet to comment on the potential time jump, however, and probably won't do so until the Season 4 finale has aired. Even so, it wouldn't be all that surprising, especially since there are rumors of another potential spinoff with an adult Hope at the helm.
"I do think there are more stories to be told," Plec told TVLine after The Vampire Diaries series finale. "I think there are future shows down the line that can be spawned out of this world and could tell good stories. It's a hope for the future if nothing else." Plec also mentioned that the school Alaric and Caroline started for magically talented kids could have "a lot of relevance for Hope Mikaelson." Maybe Hope will be heading off to school at the end of Season 4. (Please let this mean a potential Klaroline reunion!)
No matter what happens, the Season 4 finale is definitely one you won't want to miss. The Mikaelsons will have their final face-off against The Hollow, the all-powerful evil that's been taking over New Orleans. As Hope's life hangs in the balance, Vincent has one final plan, but it'll force the Mikaelson family to make the greatest sacrifice. While I'd like to believe all the Mikaelsons make it out of this alive, this may be the last we see of one of our favorite characters. Hopefully, it doesn't come to that though.
The Originals Season 4 finale airs on on Friday, June 23 at 8 p.m. ET on The CW.