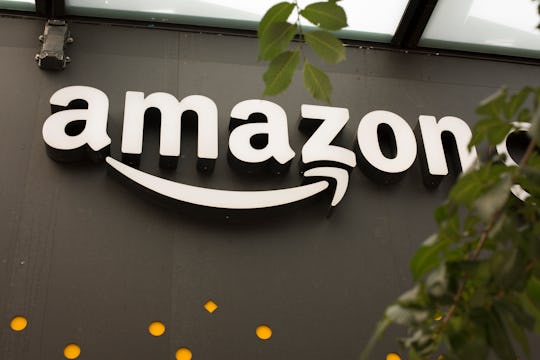 David Ryder/Getty Images News/Getty Images
When Is Amazon Prime Day? Get Ready To Put Your Membership To Work
Sure there's always been mid-summer "Christmas in July" sales, but with the creation of Amazon Prime Day, it kind of feels like Black Friday also now lands in July. If you're wondering when Amazon Prime Day is in 2018, or even what it is, you've come to the right place. We've got everything you need to know about the annual Amazon flash sale that offers killer deals to all its Prime members.
The first Amazon Prime Day was held on July 15, 2015, to honor the anniversary of the company's founding by Jeff Bezos, according to The Telegraph. Since then, Amazon Prime Day has taken place in mid-July, with last year's sale falling on July 10, explained the same Telegraph article. This year, many are speculating that Prime Day will take place on July 16, and will last a total of 36 hours, according to USA Today. There's evidence to support this speculation. An employee of TechRadar discovered a display banner running on the Amazon UK website advertising Prime Day 2018 on July 16-July 17, according to TechRadar. The banner has subsequently been removed, but it was enough to set the internet ablaze.
So what kind of deals does Amazon Prime Day offer? Using last year as an example, you can expect to score big savings on Amazon tech offerings — like the Echo, Kindle, and the Fire tablet and TV — and also on Amazon service offerings like Audible, Amazon Music Unlimited, and Amazon Fresh, according to USA Today. You might also see big discounts on gadgets like the instant pot, which was the "most sold item in the US" last year, according to Business Insider.
Additionally, sellers on the Amazon marketplace are expected to get in on the action this year. "[Amazon Marketplace sellers] have been included since the first Prime Day in 2015 but this year we're forecasting that Marketplace retailers could be the source of some of the more exciting deals in pretty much everything product category on the site, from 4K TVs (post-World Cup firesale alert), games consoles and laptops to beer and wine, sports and camping, and baby products and fashion," reported TechRadar.
In order to qualify for the big discounts on Amazon on Prime Day, you need to be a Prime member. However, there's a little loophole here. By signing up for a conveniently timed free 30-day trial, you'll have access to the Prime discounts right when it counts. Though many (myself included) find that Amazon Prime, which offers free two-day (and faster) shipping on qualifying Amazon items, as well as free steaming of Amazon content and unlimited photo storage, is well worth the annual $119 subscription fee.
In fact, Prime Day is responsible for getting many people to sign up for a Prime subscription. "In 2017, Amazon said Prime Day led to "more new Prime members joining Prime than any single day in Amazon history." It was also the largest single sales day in the company's history, eclipsing Black Friday in 2016," explained the same Business Insider article.
Amazon Prime services continue to expand as well. You can now shop for your groceries online using Amazon Fresh, the grocery delivery service available to Prime members for an "add-on" price of $14.99 a month. In a surprising twist, lovers of Amazon's seamless online marketplace can now also shop in its first-ever brick-and-mortar store, Amazon Go, based in Seattle. The checkout-free store requires customers to download an app before entering, and then tracks all items entering one's "virtual shopping cart" using a barrage of cameras, with all purchases ultimately synced to the user's Amazon account, according to The Telegraph.
One things is for sure, with Amazon Prime Day offering super summertime deals, many people will be glued to their computer screens on July 16, ready to snap up some of flash sale items. Perhaps in the future they'll also be queuing up the night before to get into Amazon Go stores too.