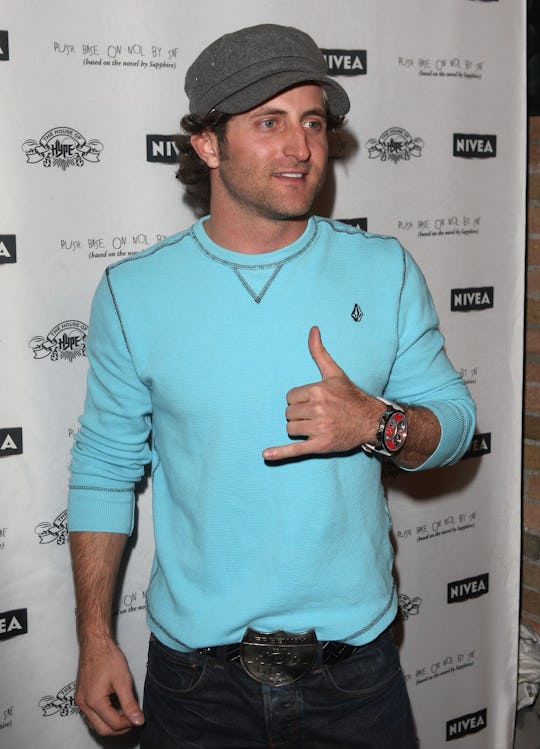 Jason Merritt/Getty Images Entertainment/Getty Images
When Is Ann Leuders Due? She & Jesse Csincsak Are Getting Ready For Baby No. 3
It's on. Bachelor favorites Jesse Csincask and Ann Leuders might not have shared a final rose ceremony together, but the two are about to welcome baby No. three. So when is Ann Leuders due? Let's just say it's going to be a very busy new year for their growing family.
The two met on a Bachelor reunion hosted by Csincask, a professional snowboarder and winner of the fourth season of The Bachelor, where he won the heart of DeAnna Pappas. Leuders had the dubious distinction of getting eliminated during season 13's very first week. But once the two met at the reunion show, sparks flew and the two were engaged just a month before their August 2010 wedding, according Us Magazine. The Bachelor love birds are already parents to Noah Theodore, 5, and Charlotte Jean, 2, and are expecting their third baby in early January 2017.
"We are super excited about No. 3," Csincsak told Us Magazine. "Poor Ann is so sick and in bed. I feel so bad for her, she has been super sick for, like, eight months of all three pregnancies. The official due date for baby No. 3 is January 7, so it will be a super exciting New Years!"
Ugh. Poor Ann is right. Being sick in bed is bad enough, but being sick with a 5-year-old and 2-year-old running around must be even tougher. Hang in there, girl! You're almost there!
"All of the children were born one calendar month apart — the newest baby is supposed to be January 7, Noah was February 2, and Charlotte was March 17, and Ann and I are both April babies," Csincsak added. "Needless to say, the beginning of 2017 will be a celebration."
Sadly, Leuders' father recently died, according to Life and Style Magazine, so the couple are considering giving the new baby a family name, although the proud parents-to-be don't know the baby's gender yet.
"We don't have a name picked out, but we are both always drawn to tying in family names somewhere whether its middle name or first name," Csincsak told Life and Style. "Ann recently lost her father so we would love to be able to find a name that honors his memory in some way since he was a big part our kids' lives."
In the meantime, fans are sending good vibes and thoughts to Leuders as she wages her battle with morning sickness until what will probably be a very happy New Year.