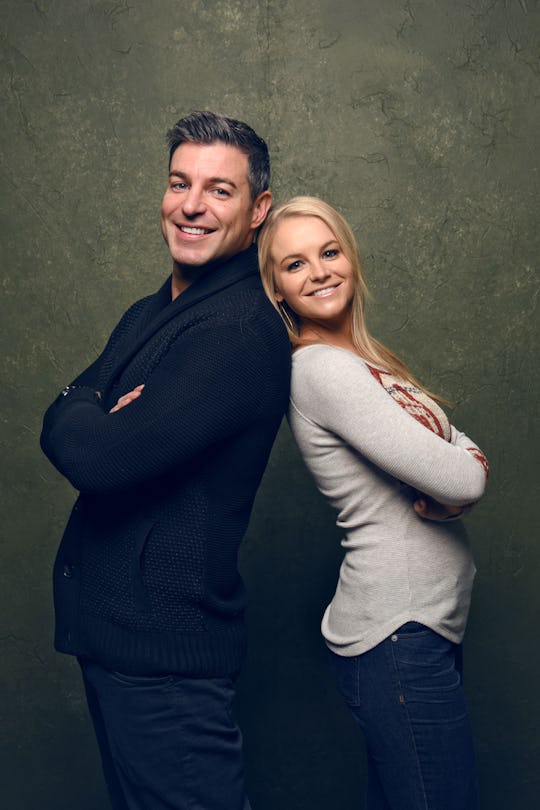 Larry Busacca/Getty Images Entertainment/Getty Images
When Is 'Big Brother's Jordan Due? She Kept Her Pregnancy A Secret For Months
There's so much that's faked in reality TV that when something real happens in the stars' lives, it's big. Jeff and Jordan, two former participants in CBS' Big Brother, just announced that they're expecting their first child. So, when is Big Brother's Jordan due?
Somehow, Jeff and Jordan have managed to keep this exciting news a secret for more than three months. They only recently let spill that they got married back in March after finding out that they were going to have a baby together. Anyone who watched their season of the show knows that their marriage wasn't a surprise. The two met on Big Brother and sparks flew almost instantly. They had clear chemistry, it was moving for fans to get to watch Jeff propose on the show back in 2014. According to CBS, they started wedding planning shortly thereafter, but life does not always stick to plans. They agreed that they wanted a Fall 2016 wedding, but their marriage timeline changed pretty suddenly when they discovered they were expecting. Jordan decided to move everything forward in order to welcome the newest member of their family as husband and wife.
They had an intimate courthouse wedding to make things official, and they legally became the Schroeders surrounded by their closest friends and family, far away from the cameras of Big Brother. When speaking to US Weekly, Jordan said,
It definitely threw us through a loop, and we were kind of like, 'Well, we need to figure this out, because the baby is going to be born October 20,' and I don't want to be walking down the aisle nine months pregnant, and my dress won't fit. Why don't we go on ahead and go to the courthouse, and make it legal? And I'm more traditional anyway, so I was like, 'I want our baby to have our same last name on the birth certificate, too.'
Their courthouse wedding was on March 15, but that does not mean that a big, reality TV-worthy ceremony isn't on the horizon! Apparently, Jordan and Jeff are planning a classy, extravagant affair for 2017 after their child is born in October.
So, double congratulations to Jeff and Jordan! First, for your wonderful relationship on and off the screen, and second, for your growing cast of characters. Jeff and Jordan won't be there, but fans can tune in to Season 18 of Big Brother on Wednesday, June 22 at 8 p.m. on CBS. Their relationship goes to show that you never know what might blossom from reality TV. That's part of what's great about it — it's unpredictable.