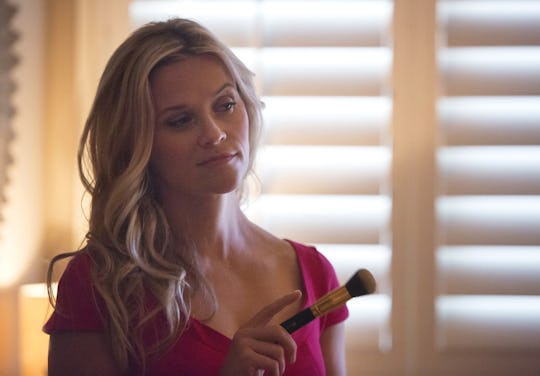 Hilary Bronwyn Gayle/HBO
Fans Are Desperate For More 'Big Little Lies' Episodes
It may be hard to believe, but the season finale of Big Little Lies is Sunday night. While it seemed to have flown by, it was only a seven-episode season. Given how much drama was compacted into those hours, I'm already eager for more. The characters and their backstories have captivated us, and Monterey served as the ultimate backdrop for it all to go down. Besides the seemingly endless questions still left to answer in the show (Who is murdered on Trivia Night? Who is the killer? Who is Jane's attacker?), many fans are also curious: When is Big Little Lies Season 2? Unfortunately, viewers could be kept waiting.
On March 27, the day after the penultimate episode, "Burning Love," aired, HBO unveiled a press release about how Big Little Lies is killing it (insert some joke about Trivia Night here) in terms of ratings. "This past Sunday, Big Little Lies hit a record high, with a Sunday night audience of two million viewers," the statement said, "and based on available data, is already averaging over seven million viewers in gross audience." These numbers, the release notes, surpasses that of The Night Of at the same point in its run; that HBO series went on to average 8.2 million viewers.
You don't have to be a television executive to know that this means Big Little Lies is an absolute hit. So, our question holds: when is Season 2? Well, the press release also states that this is a limited series... so, we may never get one despite its success. Seeing as Liane Moriarty's novel was once thought to be adapted as a movie, I can't say I'm surprised at this potential one-on-done approach, though I'm certainly not happy about it. Plus, many of these stars are film actors and may have just signed on because they knew it wouldn't be a long-term commitment. It's rare that such an A-list cast would come together for a television show, so we can't expect them to keep coming back season after season.
As TVLine points out, though, the label "limited series" — and the fact that there is no more source material — doesn't mean all hope is lost. Another HBO series, The Leftovers, is also based off a novel. Beyond Season 1, though, the plot in the series is original to the show. Game of Thrones is similar, having used original material since last season. It's possible, then, to return to Monterey to see how these helicopter parents fare post-Trivia Night.
As of now, HBO hasn't commented either way. While it's unlikely we'll see a second season renewal, let's not rule it out until HBO says so. Even then, we're in a moment of television revivals, so nothing is ever off-limits.