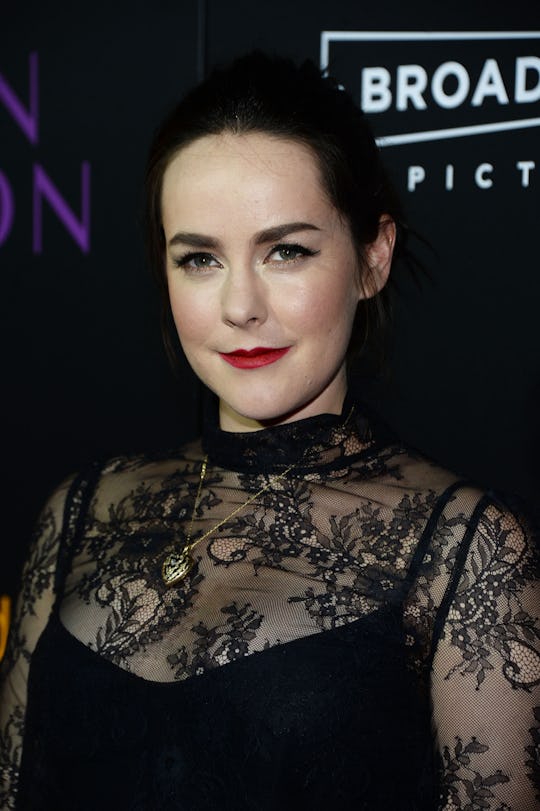 Matt Winkelmeyer/Getty Images Entertainment/Getty Images
When Is Jena Malone Getting Married? She & Her Fiance Just Had A Baby
Congratulations are in order for actress Jena Malone. The actress made a big announcement on her Instagram account this week: No, she isn't reprising her role as badass tribute Johanna Mason in a top secret Hunger Games spin off. (I wish.) In exciting news, Malone revealed that she's getting married to her longtime photographer beau Ethan DeLorenzo.
Malone didn't say when the nuptials will be taking place, of course, keeping some details to herself. The happy couple also welcomed their first child together in May. All things considered, I think it's safe to say Jena Malone is having a pretty good summer.
Malone celebrated her engagement the way any true #millennial would, by posting an adorable snap to her Instagram account. The picture shows her beautiful, newborn son Ode Mountain, as well as a glimpse of her engagement ring. She accompanied the sweet photo with an equally sweet caption about her love for her new fiancé:
One day, after all the youthful rushing quiets in your heart, you realize there's nothing more you need. Nothing more you want to achieve than to build your life around love. And oh the things we will get to build together. I couldn't be happier. I love you Ethan. #isaidyes
There was obviously an engagement ring emoji at the end of her post.
This isn't the first time that Malone has made an important announcement via social media. She took to her Instagram account to reveal that she was expecting her first child, as well as to reveal the birth of Ode. "What an incredible blessing to be chosen by this amazing, kind, gentle, and beautiful soul to be his parents," Malone wrote after her son was born, saying she was "humbled and in complete that we get to experience the most ancient and transcendent love that exists."
Malone stayed on trend by giving her son a unique moniker. While his first and middle names are definitely trendy, the newborn is breaking the mold with his last name. Ode Mountain was given both of his parents last names. In an empowering, feminist move, Malone is Ode's official surname. A BabyCenter survey revealed that only 4 percent of children are given their mother's last name. Ode Mountain DeLorenzo Malone has a nice ring to it.
In addition to all the major developments in Malone's personal life, her career is going full steam ahead: The actress had five movies premiere in 2016 and two currently in pre-production. Maybe we'll get to hear more about her upcoming wedding when she's out on the press tour. I'll be waiting by the mailbox for my invitation.